Personal loans up to £35,000
Low-interest starting from 6.9%
Repayment up to 84 months
In-page navigation
---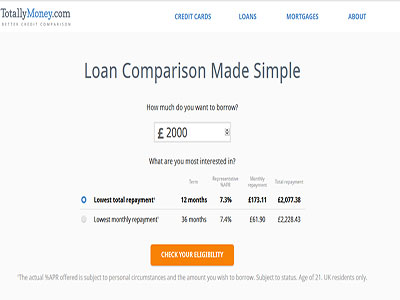 About Totally Money
Banks are not very lenient when it comes to lending you money, they make you jump through all sorts of hoops to get the money you need and make you wait for an outcome for days.
Our service is totally different, we understand money and we understand you, so we know the last thing that you want to do is wait around for days to find out the outcome of your short-term loan.
Simple, straightforward financing
Our aim is to make getting a loan as easy as humanly possible. You are already under enough stress needing to apply for a loan in the first place, so we don't want to add to the burden.
Instead, we have simplified the process and made it as convenient as possible for you to apply.
Log onto our website 24 hours a day and apply from the comfort of your armchair or your office.
Know your credit score
Before you apply for an online personal loan it is very important that you know your credit score. As a benefit to our clients, we have a free credit score and report service available on our website.
Check that the details listed on your credit report are correct and if there are any mistakes; apply to have them fixed immediately.
If your credit score is less than desirable check out the tips on how to improve your credit score available on our website. Find out about what your borrowing power is and how it works.
Totally Money Services
Our website is a source of the latest financial information and has a range of value-added benefits available for our clients.
Apply for your free credit report before you apply for an online personal loan so that you know where you stand and know exactly how much you can afford to repay. Our website lets you apply for a loan directly by completing the simple online application form. If you need a credit card or require a mortgage loan we will be very happy to assist you.
Don't impact your credit score
Applying for a loan can greatly damage your credit score if your loan application is declined due to your current financial status and the information listed on your credit report.
Our service allows you the opportunity to apply for your free credit report before you apply for a quick loan so that if you don't qualify you can know beforehand and not negatively affect your credit score.
Simple sliders sum it up
Our website was designed to be as user-friendly as possible and take the hard work out of applying for a loan. Use our sliders to see in an instant how much you can borrow and how long you want to borrow the money for.
Slide the sliders to design your perfect personal loan. Borrow from as little as £500 to as much as £25 000 over 84 months. The quicker you take to repay your loan, the less your loan will end up costing you.
Once you are happy that your sliders are in the place that you want them, simply click to check your eligibility. This will give you a better idea about the lowest rate that is available to suit your individual needs.
Totally Money Product Details
Loan Type

Personal loans

Interest Rate

from 6.9%

Loan Amount

up to £35,000

Repayment

12 months to 84 months
Benefits of Totally Money
Apply for a loan with bad credit
Compare

loan quotes instantly
Get an

instant

loan application response
Quick and affordable personal loans at your fingertips
A personal loan is a relatively short-term loan that is between £1 000 and up to £25 000 with payment terms that range between 12 months and up to 7 years.
Our online personal loans were designed to be very affordable to those clients that have a good credit score and are seen as a lower risk to lend money too. If your credit score is low then you will need to apply for one of our bad credit personal loans, as you are seen as a higher risk client your loan will be subjected to a slightly higher interest rate.
A secured personal loan explained
For those that have bad credit but do not want to be penalised with a higher interest rate with a bad credit personal loan, you can apply for a secured online personal loan.
A secured personal loan will require you to provide some sort of security to guarantee that you will make payments on your loan. This security is known as collateral, the risk involved with this type of loan is that if you default on your loan you may be a risk of losing the asset at risk.
You will be offered a lower interest rate if you provide security so if you don't default on your loan then a secured personal loan could end up costing you a lot less.
Bad credit personal loans
Those people with bad credit don't have very many options when it comes to applying for a loan. Most banks and lenders will discriminate against them and decline their loans without a second glance. Many lenders offer bad credit loans but often at a much higher price and over much stricter loan terms.
Our service allows you to compare loan offers for free so that you can find one to benefit you.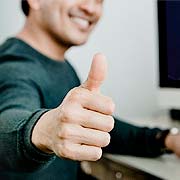 Totally Money is a trusted & reliable provider of personal loans
In our review, Totally Money adheres to the compliance criteria in accordance with the Financial Conduct Authority, where the granting the loan will not cause financial distress to the consumer.
Totally Money is a registered credit provider in the UK; FCA number 511936
Customer Reviews & Testimonials
"
They really understand that there is no "one size fits all" approach. They helped tailor a loan to my needs, that suited my pocket.
Kayna T
— Livingston —
They really offer straightforward and simple financing solutions for anyone needing a quick and easy personal loan.
Hutch L
— London —
Totally Money Contact Details
Contact Number
E-Mail
Website
Physical Address
Churchill House, 142-146 Old St

London

EC1V 9BW

United Kingdom
Opening Hours
Monday

09:00 – 18:00

Tuesday

09:00 – 18:00

Wednesday

09:00 – 18:00

Thursday

09:00 – 18:00

Friday

09:00 – 18:00

Saturday

– Closed

Sunday

– Closed