Fast loans up to £25,000
Low-interest starting from 49.7%
Repayment up to 24 months
In-page navigation
---
About Choose Wisely
Whether it is your first time applying for a loan or you are just not comfortable making the decision on your own, we can help you out to make the best decision for your situation.
Choose Wisely, is a price comparison website which means that we offer unbiased and accurate information about various lenders and their financial products to help you make a more informed decision.
Because we are the obvious choice
Take control of your financial future by becoming better informed about your options. If you are the type of individual that prefers to take matters into their own hands then we provide the perfect service for you. Our website is specifically designed to provide accurate and fully transparent information about the assortment of financial products and services provided by the lenders that we trust the most. We provide information on bank accounts, credit cards and a variety of loan options all because we care about our customers making the best choice for their current financial situation. With one simple application, we can assist you by determining the best possible deal for your current financial circumstances and lifestyle.
Calculate your way into a better and brighter future
The first step to making a well-informed decision is understanding all the factors that influence that decision. The best way to determine which type of loan is suitable for you is to assess your past, present and future economic situation. This will help you to decide how much you will be able to afford in repayments, the frequency of those repayments and, subsequently, the total amount of money that you will be able to borrow. Our online calculator can help you to calculate all of this and more! Simply play around with our sliders and determine the best fast loan combination for you. Take control of your future today!
Choose Wisely Services
Are you planning a long overdue family vacation and need some additional cash to see you through or your car broke down and you need some help to get her going again.
Whatever the situation, good or bad, we can help you to find the finance that suits your pocket. With one fast payday loan application, we can change your life for the better.
A fast little loan to see you through
Sometimes life is a narrow, twisty road making it difficult to dodge the potholes. It is not uncommon for our finances to take a knock every once in a while. But we are here to help you get back on track to continue your journey. Sometimes all we need is a little pick-me-up and that is exactly what a payday loan can do for you!
From as little as £300 to £1,000 you can deal with your financial burdens and repay the amount over a period of three to 36 months. Simply complete the easy application and the fast loan can be approved and in your bank account within as little as fifteen minutes. That is a fast loan that even we approve of!
Eligibility checker for your convenience
We understand that your time is precious which is why we want to make the entire application process as convenient and efficient for you as possible even if you are applying for a bad credit loan. This is why we have an eligibility checker on our website which will tell you the probability of your loan application been accepted without damaging your credit score. For most lenders, the basic criteria require you to be a UK citizen who is regularly employed and over the age of eighteen. But, to provide you with the peace of mind we know you seek, feel free to perform a quick check on our website free of charge!
Choose Wisely Product Details
Loan Type

Fast loans

Interest Rate

from 49.7%

Loan Amount

up to £25,000

Repayment

24 months
Benefits of Choose Wisely
A straightforward online loan application
Apply with a

bad credit

history
Compare

loan quotes
A

transparent

service
Allow us to help you to make the right choice with Choose Wisely
Getting into some bad debt is not very difficult. A few rough months and one or two missed payments can result in your credit score taking a dip. This is why we do not assess our applications based on credit score alone.
Instead, we will assess your application based on your ability to repay the quick loans you obtain over time. Even with bad credit, there are options that will allow you to achieve financial relief.
Say 'yes' to consolidation
Are multiple credit card debts stacking up and giving you a migraine? It can be difficult to keep track of multiple repayments if you have multiple debts. This is why debt consolidation can help you. A debt consolidation loan allows you to repay all your current debt and only repay one loan. This saves you money, time and, most importantly, your sanity. Apply for a debt consolidation up to £25,000 today!
Call a friend to lend a hand!
If you are concerned about your credit score pushing up your short-term loan rates a good alternative is a guarantor loan. A guarantor loan allows a friend or family member to stand as security for your loan. This means that they agree to repay the loan should you find yourself in a position that you are unable to. The added security can allow you access to larger borrowing amounts and better rates. Not a bad package at all!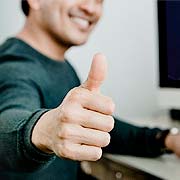 Choose Wisely is a trusted & reliable provider of fast loans
In our review, Choose Wisely adheres to the compliance criteria in accordance with the Financial Conduct Authority, where the granting the loan will not cause financial distress to the consumer.
Choose Wisely is a registered credit provider in the UK; FCA number 730574
Customer Reviews & Testimonials
"
I definitely chose right when I decided to get quick financing through CW. They have great loan options at affordable rates.
Elliot S
— Bray —
My CW loan helped push me through to the next payday. Their loans are very affordable and you get flexible repayment terms to choose from.
Ronnie B
— Leeds —
Choose Wisely Contact Details
Contact Number
E-Mail
Website
Physical Address
Telephone House, 18 Christchurch Rd

Bournemouth

BH1 3NE

United Kingdom
Opening Hours
Monday

09:00 – 18:00

Tuesday

09:00 – 18:00

Wednesday

09:00 – 18:00

Thursday

09:00 – 18:00

Friday

09:00 – 17:00

Saturday

– Closed

Sunday

– Closed