The Money Platform
Updated
Payday loans up to £1,000
Low-interest starting from 193%
Repayment up to 9 months
In-page navigation
---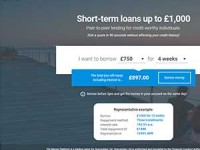 About The Money Platform
Encountering unexpected expenses that was not budgeted for is something we have all experienced. Often times these financial situations are overlooked by traditional lenders.
If you feel like you are not finding a quick, safe and reliable lender that offer short term loans for emergency funds, we would like you to know that The Money Platform is the answer you have been looking for.
Putting you in control of your finances
Our system is founded on the belief that financial services should give individuals control of their finances.
Why? Because lending and borrowing directly from one another benefits British people and not high end banks.
Trustworthy services
How do we do it? We provide a solution by connecting creditworthy borrowers who want to compare loans to trustworthy lenders. The idea turned out to be a viable one and The Money Platform was born.
Transparent and simple
To make the idea work, we built a transparent and simple platform for both borrowers and lenders.
The process is incredibly easy and it is the answer for all people seeking quick loans in the shortest time possible.
What makes our service incomparable?
Large financial institution in the middle of lending processes becomes an expensive system.
What we have achieved is great returns for lenders and borrowers receive lower cost, flexible personal loans such as payday loans from other individuals in the UK.
Because there are no banks involved, the decision making processes is quick, easy and straightforward.
The Money Platform Services
The Money Platform offers borrowers and lenders transactions in amounts between £250 and £1,000 for a period of between three weeks and three months.
The interest rate assigned to these payday loans range from between 0.3% and 0.7% interest per day.
What makes our lending different?
We run on considerably smaller operating costs than other lenders, which allows the savings to offer attractive returns and to our borrowers in the form of more competitively priced loans. This method of lending brings together lenders, seeking short term investments and borrowers looking for payday type loans.
Our platform takes care of the matching process. Lenders and borrowers are matched up according to specific investment and personal loan requirements.
We are a regulated lender
As a responsible lender we are authorised and regulated by the United Kingdom's Financial Conduct Authority.
Secured, trusted software
An external IT security company ensures that we are satisfied that all data logged in our system is safe and secure from any fraudulent activity and we will never share your personal information with third parties.
Transforming lending
We aim to transform how short-term borrowing works. Fair, simple and inexpensive loan services compared to our competitors is how we aim to do that. We can either automatically charge your bank the agreed repayment amount or you have the option of repaying manually prior to your repayment date.
Early loan repayment
You can repay your quick loan in full at any time and you will only be charged the interest up to the point of repayment including the loan administration fee.
The Money Platform Product Details
Loan Type

Payday loans

Interest Rate

from 193%

Loan Amount

up to £1,000

Repayment

4 weeks to 9 months
Benefits of The Money Platform
Same day loans
Affordable

payday

loan options
Apply with a bad credit history
Get the payday loan you need today!
It will only take a few minutes to register and apply for a loan on our website. Upon registration, you will know how much you are eligible to borrow.
Requirements to apply for a loan
Identification document
Be at least 20 years old
Have a UK current account and a credit history that we can see
Have a good track record of repaying debt
Be a current UK resident
Have three years of address history in the UK
Be able to afford the loan
What makes The Money Platform a great choice for payday loans?
Lower interest rates
No hidden costs
Straightforward online application process
Getting a quote will not affect your credit rating
Flexibility to repay early
Ethical lending practices
What can you use your loan for?
A car or vehicle
One-off events such as a holiday or wedding
Home improvements
Unexpected costs
We do not charge any fees
You can apply for a loan absolutely free of any charge. Should you finalise a loan, we make our costs clear and simple before you agree to our terms. We want you to fully understand your loan terms before you commit to anything.
Personal details required
We will need details about the following:
your income
rent or mortgage
bank account
In order to process your payday loan application in the shortest time possible, it is important that all the details you provide is complete and accurate. You are not required to send any documentation through post as our entire loan procedure is done online.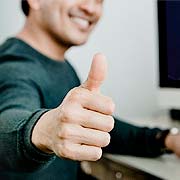 The Money Platform is a trusted & reliable provider of payday loans
In our review, The Money Platform adheres to the compliance criteria in accordance with the Financial Conduct Authority, where the granting the loan will not cause financial distress to the consumer.
The Money Platform is a registered credit provider in the UK; FCA number 716455
Customer Reviews & Testimonials
"
Great customer service with friendly staff.
Tami P
— Stamford —
The terms could be better but the rates are phenomenal.
Remi W
— Reading —
The Money Platform Contact Details
Contact Number
E-Mail
Website