Vehicle finance up to £31,700
Low-interest starting from 9.0%
Repayment up to 5 years
In-page navigation
---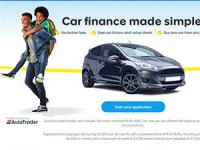 About Zuto
Zuto was founded in 2006 and since then up to now we have aimed to change the way people buy cars for the better.
With our 98% customer satisfaction, you can rest assured that you are making the right choice if you are looking for a car loan in UK.
What can you expect from the Zuto experience?
We offer our expert car financing services with a team of friendly experts, dedicated to help you with life's biggest buying decisions such as buying a car. We are here to help individuals with a variety of financial circumstances. We do this by working with a panel of 18 trusted lenders to offer access to more than 60 finance products, which includes a solution for your unique requirements.
Our culture
Excellence is a requirement in every one of our experts to ensure our customers receive only the very best service and vehicle finance deals in the industry. We have teams in Macclesfield and Manchester that are committed to seeing you drive off with your dream car.
They are there to talk to the car dealers, help customers throughout the process and they work to get your paperwork in place.
What you get with Zuto?
Our customers know exactly what they qualify for before they get to the dealer and thus you are negotiating from a position of strength when buying a car.
You save time when choosing Zuto to find the right car loan deal for you. We will provide a lending decision within seconds and help you with all the required admin, paperwork and deal negotiations with the dealer. We want you to drive straight off in your new car and not spend hours in the dealer's office.
Zuto Services
If you are looking for the most viable method of buying a vehicle, we have just what you are looking for.
We offer car finance that gives you a way to buy a car when you do not have the cash to pay upfront.
Different types of vehicle finance
Vehicle finance not only offers a method to purchase cars but also motorbikes, vans, caravans and more. Here at Zuto, we can help you find the right finance deal and lender for your individual circumstances.
Different car purchase agreements
HIRE PURCHASE (HP) is probably the most common and straightforward form of car finance. All you have to do is choose the car and your finance company pays the dealer. At the end of the repayment period, you have the option of becoming the legal owner of the vehicle.
CONDITIONAL SALE is a sales arrangement that is similar to hire purchase except you commit to buying the car from the start. Upon the payment of the final repayment, the car is yours. Once again, you choose the dealer and finance company pays the dealer.
Fixed monthly repayments
You repay by fixed monthly repayments over a repayment period of between 12 and 60 month. A deposit of at least 10% is usually recommended.
Why come to Zuto for vehicle finance?
We believe that the traditional way of arranging the car loan just was not working for all. Thus, we have worked hard to offer a method of car financing that best suits your needs.
Zuto Product Details
Loan Type

Vehicle finance

Interest Rate

9.0 – 19.8% p/a

Loan Amount

up to £31,700

Repayment

2 years to 5 years
Benefits of Zuto
Get a free no-obligation quote
Quick

and easy car finance
Free

vehicle valuation
Trust Zuto to provide you with expert car finance
Find and drive the car of your dreams.
If you would like to apply for car finance, all you have to do to get started is get a quote. You do this by providing a few personal details; we will then match you with one of our lenders to find you the best deal.
Find your car
We would then like to know what car you have found, either online or at a local car dealership. We then run a full vehicle history check, which is done by our expert car buying team.
Drive away happy
Once you have found the car of your dreams, we will assist with the paperwork and pay the dealer. All that is left for you to do is to collect your new car.
Get a personal quote
To get a personal quote, we will need to start with the vehicle you want to finance. We finance cars, taxis, vans, bikes and caravans and we need to know how much you would like to borrow.
Other requirements to apply for a loan
Once you have completed the above, please tell us about yourself so we can start your application. We then require that you provide three years of address history to help us find out your credit history and your employment details, which will help us to find a loan for your unique requirements.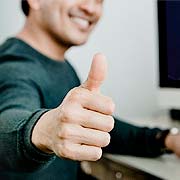 Zuto is a trusted & reliable provider of vehicle finance
In our review, Zuto adheres to the compliance criteria in accordance with the Financial Conduct Authority, where the granting the loan will not cause financial distress to the consumer.
Zuto is a registered credit provider in the UK; FCA number 452589
Customer Reviews & Testimonials
"
Zuto offered many different ways in which you can finance a car, I was a bit overwhelmed but their consultant was helpful in clearing things up and helping me make a decision that fit my needs.
Thomas R
— Manchester —
I had to pay a 10% deposit but that was okay, as it ensured I have fixed monthly repayments so I never had to wonder what it could be from month to month.
Oscar T
— Macclesfield —
Zuto Contact Details
Contact Number
E-Mail
Website
Physical Address
Winterton House, Winterton Way

Macclesfield

England

SK11 0LP

United Kingdom
Opening Hours
Monday

09:00 – 20:00

Tuesday

09:00 – 20:00

Wednesday

09:00 – 20:00

Thursday

09:00 – 20:00

Friday

09:00 – 20:00

Saturday

09:00 – 18:00

Sunday

10:00 – 18:00