Business Loans up to £500,000
Low-interest starting from 5.1%
Repayment up to 25 years
In-page navigation
---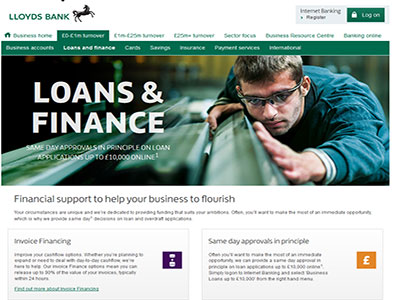 About Lloyd's Bank
Here at Lloyds Bank we are committed to helping brilliant British businesses succeed.
Thus, we pledge to help companies achieve their growth goals and in doing so it helps Britain prosper.
Our pledge
We want to see Britain prosper and that why we have pledged to financially back UK businesses of all sizes to ensure the growth of a great number of UK based businesses who make use of our quick loans.
Helping Britain prosper
We want to make a difference to both the UK economy and the communities that we form part of. By providing expert lending services and support to millions of large and small businesses across Britain, we invest in local communities as well as the overall economy of Britain.
Putting your business first
Our financial services and products are based on your requirements. With regional offices to provide local support and contact with specialist teams, we have all your business requirements taken care of.
Affordable, simple and transparent
We are only interested in providing affordable, simple and transparent business finance.
100% commitment to small businesses
With focus on providing the support, knowledge and finance products that emergent businesses need, we offer specialist services to make expanding, successful businesses, a reality.
Lloyd's Bank Services
We have a number of expert financing services, which include the following business lending services.
Base Rate Loan
You are able to borrow from £1,000.
Choose a repayment term from one to 25 years.
No early repayment costs.
Secured or unsecured basis loan types on offer.
Base Rate Loan is a flexible finance option that can be tailored to match your short or long-term financial goals.
An arrangement fee applies and is related to the amount you choose to borrow.
Fixed Rate Loan
You are able to borrow from £1,000 to £50,000 and both long and short term loans are available.
Repayments terms from one to 10 years.
Fixed monthly repayments.
No early repayment costs.
Borrow on a secured or unsecured basis.
The benefit of borrowing at a fixed interest rate, gives you a fixed repayment amount every month. This can help you plan and budget in advance.
An arrangement fee applies and is related to the amount you choose to borrow.
Commercial Fixed Rate Loan
Loan amounts available from £50,001 up to £500,000.
Repayment terms from one to 25 years.
Fixed monthly repayments.
Secured or unsecured business loans available.
Break costs apply, which will be clear at the outset of your loan.
Budget easily with our Commercial Fixed Rate Loan.
An arrangement fee applies and is related to the amount you choose to borrow.
Lloyd's Bank Product Details
Loan Type

Business Loans

Interest Rate

from 5.1%

Loan Amount

up to £500,000

Repayment

1 year to 25 years
Benefits of Lloyd's Bank
Make

additional

payments without added fees
Affordable business loans
Lloyd's Bank is here to make your business work!
Firstly, it is important to know whether you business is eligible to apply for a loan.
Requirements include
The loan must be used for business purposes
Apply for a minimum of £50,001.
Be a sole trader, partner or director with authority
Be aged 18 or over.
What else do you need to consider?
What is purpose of the business finance and what time period you would like to make the repayments over.
Enquire online
Simply complete our online enquiry form and we will contact you to discuss your business financial requirements.
On the phone
Contact us to talk to one of our business management team members.
What do we require from you?
Information about your business
Business profile, including the experience, expertise and track record
The amount of money invested in the business.
Details of assets you have available for security, including the estimated value of your business
Information on any other financial commitments
Additional information
Business plans
Cashflow forecast
Details of your business assets and liabilities
Management accounts
Historic financial accounts
The process of reviewing your application
During the process of reviewing your business loan application we will make sure that we have all the required information. If we need further documents from you, we will let you know.
We will also complete background checks on you and your business.
Additionally, we need to assess how suitable and affordable the financing options are, that are available to you.
We might explain other types of finance which may be suitable, allowing you to have optionssuch as credit cards and over draft facilities.
Then we will request your permission to undertake the necessary credit checks to move closer to approving your loan and giving you access to the business funds that you require.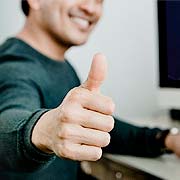 Lloyd's Bank is a trusted & reliable provider of business loans
In our review, Lloyd's Bank adheres to the compliance criteria in accordance with the Financial Conduct Authority, where the granting the loan will not cause financial distress to the consumer.
Lloyd's Bank is a registered credit provider in the UK; FCA number 119278
Customer Reviews & Testimonials
"
I've been using Lloyd Bank's services for five years now, and they have yet to let me down.
Marlena A
— Bradford —
I have a very demanding lifestyle, with a tight schedule. Lloyd Bank gives me the opportunity to handle all my financial affairs, on the go, with minimal effort.
Mack A
— Manchester —
I was impressed with the low-interest rate and flexible loan terms they offered me on my business loan.
Kailyn O
— York —
Lloyd's Bank Contact Details
Contact Number
E-Mail
Website
Physical Address
42-46 Market St

Manchester

England

M1 1PW

United Kingdom
Opening Hours
Monday

08:00 – 19:00

Tuesday

08:00 – 19:00

Wednesday

08:00 – 19:00

Thursday

08:00 – 19:00

Friday

08:00 – 19:00

Saturday

09:00 – 17:00

Sunday

11:00 – 16:00