Debt Consolidation up to £25,000
Low-interest starting from 9.9%
Repayment up to 5 years
In-page navigation
---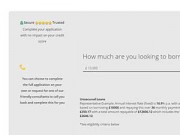 About Citrus Loans
Citrus Loans, a trading name of Aspire Money Limited, was established in 2010 and process thousands of applications every week and we are here to change the way lending works to make it more convenient for our customers.
Debt consolidation loans for all credit ratings
We offer personal loans for debt consolidation purposes regardless of your credit rating. If you have been previously turned down by other credit providers but they have enjoyed loan approval through our speedy and reliable lending services and products. Debt consolidation enables you to compile all your existing debts repayments into one single loan, leaving you with one monthly repayment.
What is an unsecured loan bad credit loan?
An unsecured loan allows you to apply for a loan without having to attach any asset to the loan in case of default on repayment. A bad credit loan allows you to apply for a loan regardless of your credit history. It allows you to consolidate your debt, even if you have bad credit. It might even be the most viable solution to obtain financial freedom.
A panel of lenders available
Our unique position in the lending industry allows us to provide you with options from our expert panel of lenders. It is a way we ensure that you get what you need for your individual finance requirements. We have a dedicated team ready to help you find a personalised debt consolidation solution in the shortest time possible.
Citrus Loans Services
Personalised loans to suit your individual needs.
What type of loans do Citrus Loans offer?
Our panel of lenders offer unsecured loans up to £25,000. The repayment terms of these loans range between one to five years.
These loans can be used for various purposes, including debt consolidation.
Why consolidate your debts?
Consolidating your debt does not only give you a larger disposable income but can save you a lot of money as the interest charged on credit card debt or multiple outstanding loans are often higher.
Why not consolidate debt into one affordable and hassle-free loan?
Advantages of a debt consolidation loan
Making only one monthly payment to keep track of, it makes debt management easier.
It could improve your credit rating as it could show lenders that you are managing your finances responsibly.
How much can I borrow?
The available panel of lenders will assess your individual circumstances to offer a personalised financial solution.
How long do I have to pay back my loan?
Once again the repayment terms is dependent on your individual circumstances and will vary between one to five years.
Citrus Loans Product Details
Loan Type

Debt Consolidation

Interest Rate

from 9.9%

Loan Amount

up to £25,000

Repayment

1 year to 5 years
Benefits of Citrus Loans
A free loan comparison service
Get multiple quotes with on application
Applying won't affect your credit score
Get instant approval on your loan today!
It is incredibly easy to apply for a simple and quick loan through us.
Applying for a loan through Citrus Loans?
Simply complete the online application form; alternatively you can call us directly or via the Contact Us page online. The online application form is simple and should only take a few minutes to complete.
Who is eligible for a loan through Citrus Loans?
We require that you are over the age of 18 and a UK resident. Processing of thousands of applications each week from customers with a range of financial backgrounds and credit profiles is part of our daily business. If you have previously been refused a debt consolidation loan elsewhere; we will be happy to see how we can help you.
What are the loan approval times?
You should be able to receive an instant decision. However, we might need to contact you if more information is needed. Either way, we are here to assist you every step of the way.
How long will I wait for the approved loan amount?
The loan funds can be paid into your account in as little as four hours.
Do I have to take up the loan offer?
There is no obligation to take up the offer. Keep in mind that the same offer might not apply if you wish to reapply at a later stage.
I need help completing the application form
If you require assistance with completing the online loan application form, please call us or click 'Chat Live' to message one of our customer service agents. It gives you access to on the spot help to ensure you get instant approval from one of our expert panel of lenders.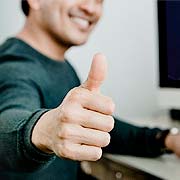 Citrus Loans is a trusted & reliable provider of debt consolidation
In our review, Citrus Loans adheres to the compliance criteria in accordance with the Financial Conduct Authority, where the granting the loan will not cause financial distress to the consumer.
Citrus Loans is a registered credit provider in the UK; FCA number 681346
Customer Reviews & Testimonials
"
My application was filled in, processed and money paid out all in the same day.
Charlie F
— Midlothian —
Good lender when wanting to consolidate debts, they offered me great terms and the interest rate was reasonable.
Chuck F
— Liverpool —
Citrus Loans Contact Details
Contact Number
E-Mail
Website