Debt Consolidation up to £25,000
Low-interest starting from 4.4%
Repayment up to 7 years
In-page navigation
---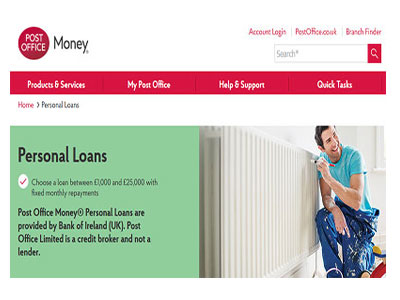 About Post Office
When it comes to your finances it is always best to make the most informed choice.
But with so many different personal loan options, packages and deals available it is near to impossible to know which is the best option for your situation. This is why, at the Post Office, we do all the legwork for you. This means that we will determine which loan will be the best fit for you to ensure that you are sitting pretty.
A professional shopper at your service
If this is your first time taking out a long or short-term loan it can be a daunting task to face. This is why it is best to find a trusted broker to handle the matter for you.
At Post Office, it is our goal to become the UK's most trusted broker and provider of essential services in the country. Since we have the largest retail network in the UK, it is easier for us to reach more customers directly ensuring that our service is not just effective but efficient too.
We are proud to boast over 370 years of service offering advice on more than 170 products and services to approximately seventeen million customers weekly. For the best advice on financial products such as debt consolidation loans, look no further than Post Office – a broker run by local people for the advancement of local people.
Post Office Services
While debt can be frustrating, worrisome and sometimes overwhelming it does not have to mean the end of the line.
There are a variety of ways that you can get out of a bad debt situation. One of such ways is through the use of debt consolidation loans.
Gain control of your debt with a debt consolidation loan
With the help of a debt consolidation loan, you will be able to bring everything that you own together in one place.
This means that even if you have multiple credit cards, store cards and smaller payday loans you can repay them with the assistance of a single debt consolidation loan.
We can assist our customers to obtain debt consolidation loans from amounts of £15,000 up to £25,000 repayable over a period of one to seven years.
The rate which you receive will greatly depend on the amount of money borrowed, the loan term and your financial circumstances. Apply online today and you could have the funds paid into your account by the next day.
Post Office Product Details
Loan Type

Debt Consolidation

Interest Rate

from 4.4%

Loan Amount

up to £25,000

Repayment

1 year to 7 years

Decision

24 hours
Benefits of Post Office
Fees are

transparent
Apply online
Get an instant online decision
Low-interest

rates
Affordable debt consolidation loans
Post Office – finding new ways to make your life easier
Life is filled with enough twists and turns which is why we ensure that our services are fully transparent, efficient and convenient to make sure that you have an enjoyable borrowing experience.
One of the best ways to combat your financial problems is to fully understand them. We can help you to do this by using our online calculator.
Answers within minutes
Our online calculator will help you to develop a better understanding of your past, present, and future financial wellbeing. You can manipulate the sliders to determine the maximum amount you will be able to afford in monthly repayments. Once you have determined that you will know how much you can afford to borrow and over how long you will be able to repay the consolidation loan.
Am I eligible to apply?
In order to apply for a loan, you will have to be a UK citizen and at least 21 years to age earning a minimum regular income of £12,000. We only consider applications from those with a good credit rating. If you are uncertain if you would qualify simply make use of our online eligibility checker.
Put your mind at ease with our eligibility checker
If you are already finding yourself in a bout of bad debt then you might be concerned that denied applications will impact your credit score even further. For this exact reason, we have an online eligibility checker which will allow you to check if you are likely to be approved before even completing a bad credit loan application form. The service is online, fast and does not impact your credit score whatsoever. If you are satisfied with the result then all you need to do is complete our online application so that we may begin our search. Take your finances into your own hands with the help of Post Office.
Are you not convinced?
Consolidation is one of the best ways to condense lots of smaller debts such as credit cards and small loans into a single more manageable debt. While multiple debts each carry their own individual interest rates and fees a debt consolidation loan only has one interest rate and one fee. This means that you will save money monthly on interest and fees that can be used to repay the loan faster or to finance things that you enjoy. There are no penalties for overpayments which mean that you have a lot more freedom in how you manage your loan. Since it is easier to budget for a single loan amount, it will also be easier to ensure that you do not miss any repayments. This means that at the end of the loan you can improve your credit score if you did not miss any repayments which will make lending easier in the future.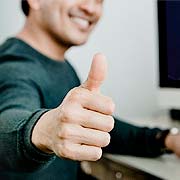 Post Office is a trusted & reliable provider of debt consolidation
In our review, Post Office adheres to the compliance criteria in accordance with the Financial Conduct Authority, where the granting the loan will not cause financial distress to the consumer.
Post Office is a registered credit provider in the UK; FCA number 630318
Customer Reviews & Testimonials
"
An affordable loan from the Post Office helped me take control of my debt, they can do the same for anyone.
Jordyn F
— Liverpool —
Drop of some mail, apply for a loan to help manage my finances - all in the same trip, all very convenient and remarkably affordable.
Roydon B
— York —
Post Office Contact Details
Contact Number
E-Mail
Website
Physical Address
1 Broadway

Westminster

London

SW1H 0AX

United Kingdom
Opening Hours
Monday

09:00 – 18:00

Tuesday

09:30 – 09:00

Wednesday

18:00 – 09:00

Thursday

09:00 – 18:00

Friday

09:00 – 18:00

Saturday

– Closed

Sunday

– Closed