Debt Consolidation up to £25,000
Low-interest starting from 3.4%
Repayment up to 7 years
In-page navigation
---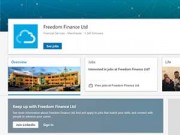 About Freedom Finance
Freedom Finance Ltd offers solutions in the personal finance market, including debt consolidation loans.
Based in Manchester, UK and established in 2007 we believe in providing our customers with financial services and products, which cannot be found elsewhere.
Panel of expert lenders
Our partnerships with the most established and reputable lenders in the UK have enabled us to build an expert panel of lenders.
Through our unique platform, which determines the most suitable credit option for a specific borrower profile, you are guaranteed of finding the best match for your specific requirements. The process is done by matching personal information, credit bureau data and lender's criteria to the information provided by the borrower.
What solutions do we offer?
Provision of an application platform that provides a personalised loan quotation
Specialist outsourcing of contact centre and processing operations
Sourcing of alternative unsecured loans and second charge mortgages if declined
Second charge mortgage specialists
Great customer service
Our team of professional and friendly staff have a wealth of expertise, and will help you find the best online loans from our panel of more than 20 lenders. With all the loan options available, offering different rates and terms, ensures that you find the deal that best suits you.
Freedom Finance Services
The main aim of Freedom Finance is to find our customers the perfect consolidation loan, which has no impact on their credit score.
If you have countless repayments to make every month, all on different dates, your financial management might have become too tiresome to deal with. The perfect solution for you could be taking out a debt consolidation loan.
What is a debt consolidation loan?
A debt consolidation loan is designed to combine existing debts into one larger personal loan, which enables you to make only one, single monthly repayment.
Advantages of consolidating your debt
Improved, simplified budgeting
The purpose of a debt consolidation loan is to group all your existing debts in order to make monthly repayments easier to manage.
Reduced overall repayments
Provided that the interest rate is less than the combined total interest of the previous loans, you could save money by consolidating your debt.
Improve your credit rating
By consolidating your debt, you ensure that all your debts are made on time, which could improve your credit rating. It shows other creditors that you borrow responsibly; this too, has a positive outcome on your credit report and score.
Can a debt consolidation loan be secured?
Customers are able to secure a debt consolidation loan against assets such as property, or a second mortgage. It lowers your risk as a borrower, which enables you to get the best deal available with the lowest interest rates.
Freedom Finance Product Details
Loan Type

Debt Consolidation

Interest Rate

from 3.4%

Loan Amount

up to £25,000

Repayment

1 year to 7 years
Benefits of Freedom Finance
Lower interest rates on

a

debt consolidation loan
Loans are

tailormade
Apply online and get

an

instant decision
Get your personalised debt consolidation quote today!
By taking the hard work out of searching for a loan, we give you the best possible customer experience, and the loan you need. All it takes is one quick online loan application that searches, and matches you with over 20 of the UK's most reputable lenders.
Personalised quote
Once you have applied, you will receive a personalised quote that will be tailored to your individual circumstances. By applying, it will also negatively affect your credit rating or report.
How does it work?
You give us a few details about your requirements
If need be, we will call you to check over your details
We do a soft search that will not impact your credit score
We present you with the best loans tailored to your specific needs
You choose the loan best suited for you
We connect you to the lender and there is no obligation on your part
Helping you every step of the way, is what we do for all our customers.
Wide choice of lenders and loan types
The panel of lenders we use offer different loan products. All loan types from short-term loans to debt consolidation loans, peer to peer loans, second charge mortgages and guarantor loans. These loans are for different purposes such as debt consolidation, home improvements and cars, for example.
What can you expect from us?
Some of the lowest rates around
Competitive APRs and some of the lowest rates on the market is what our panel of leading expert lenders offer customers.
Tailor-made for you
The quotes we provide are personalised with interest rates based on your individual circumstances.
No impact on credit score
There is also no negative effect on your credit score.
Refused credit
If you have been turned down by high street lenders, we should still be able to assist you. As we are a broker, it means more choice and fewer rejections.
One simple application
Take the hard work out of finding a suitable lender by completing one simple application. Let us search our lenders to find the best possible debt consolidation loan for you.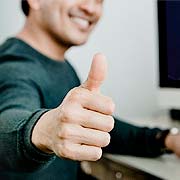 Freedom Finance is a trusted & reliable provider of debt consolidation
In our review, Freedom Finance adheres to the compliance criteria in accordance with the Financial Conduct Authority, where the granting the loan will not cause financial distress to the consumer.
Freedom Finance is a registered credit provider in the UK; FCA number 662079
Customer Reviews & Testimonials
"
Thanks to my loan from Freedom Finance I am able to improve my credit rating and quality of life.
Theo H
— York —
FF offers really low-interest loans that all have flexible terms for anyone looking to consolidate their debts like me.
Anthony F
— Hull —
Simple online application and the money travels to your account the same day.
Oscar J
— Manchester —
Freedom Finance Contact Details
Contact Number
E-Mail
Website
Physical Address
Atlantic House, Atlas Business Park, Simonsway, Wythenshawe

Manchester

England

M22 5PR

United Kingdom
Opening Hours
Monday

08:30 – 20:00

Tuesday

08:30 – 20:00

Wednesday

08:30 – 20:00

Thursday

08:30 – 20:00

Friday

08:30 – 19:00

Saturday

08:30 – 16:00

Sunday

– Closed