Payday loans up to £1,000
Low-interest starting from 49.9%
Repayment up to 6 months
In-page navigation
---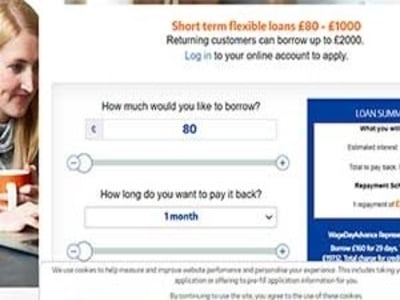 About Wage Day Advance
WageDayAdvance was formed in 2004 and is a Yorkshire based payday lender that provides personal loans from £80 to £1000, over a repayment term of one to three months.
We currently employ over 150 employees that are based in Leeds and Nottingham and we are all proud of the financial services and products that we have on offer.
Reputable lender
CURO Financial Technologies Corp is an international financial services organisation that provides a range of online loans and financial products. We are proud to say that we are part of a group that employs over 3,000 people across the UK, USA and Canada in well over 300 locations.
What you can expect from WageDayAdvance
Good customer service and responsible lending
Not only do we deliver our services with the best customer service in the industry but we also ensure that we follow responsible lending practices and procedures.
Transparency
All our services have a transparent, fixed charging policy so there are no hidden fees or charges. The total amount of the loan to be repaid will be disclosed to you from the start.
Putting you first
Call our UK based customer service team to discuss your circumstances should you not be able to make your payday loan repayments. We will always try to assist you as best as possible but it is important for you to keep us up to date, should you financial situation change.
Safe, secure lender
Our privacy policy and the Data Protection Act 1998 and other data protection laws underwrite how all the personal information we have access to is handled. Thus, you can rest assured that all your sensitive information is processed securely and in confidence.
Daily interest rate
There is a 0.8% daily interest charge on the amount borrowed.
Wage Day Advance Services
Our WageDayAdvance loans range from £80 to £1000, over a repayment term of one to three months.
How much can you borrow?
As a new customer you could take out a short-term loan of between £80 and £500 and existing customers could borrow up to £750.
You have the option of three repayment options; pay back your loan over one, two or three months.
Easy application services
Simply visit our website and select the loan amount and term you wish to apply for and complete our online loan application form. New customers are subject to a full credit check.
Flexible loan options
Should we find that you do not pass the affordability criteria for the amount you have applied for, we will happily offer you a lower amount to ensure we provide you with flexible loan options.
One month repayment option
Should you choose the one month options, you will make one repayment for the entire loan amount borrowed plus interest.
Two and three month repayment option
The two and three month repayment options allow for your initial repayment(s) to be interest only, which will cover the interest of the payday loan for that month.
Your final repayment will be for the actual loan amount borrowed plus the interest incurred to date.
With both options your repayment will be setup on your pay dates and there is a minimum loan term of 21 days.
Wage Day Advance Product Details
Loan Type

Payday loans

Interest Rate

from 49.9%

Loan Amount

up to £1,000

Repayment

30 days to 6 months
Benefits of Wage Day Advance
Apply online 24/7
Loan applications take 2 minutes
Apply with a bad credit history
A payday loan that suits your needs!
Affordable loans are our aim and we do so with simple terms and transparent pricing. To apply for a UK payday loan, simply follow the steps below.
Step 1 - Choose the loan that best suits you
Features of the WageDayAdvance loan
Borrow between £80 and £750, £500 maximum for a new customer
Daily interest charged at 0.8%
Repay over one, two or three pay periods
Flexible repayment feature
Features of the Advance Plus loan
Borrow between £100 and £1,000, £500 maximum for a new customer
Daily interest charged at 0.79%
Repay over four, five or six pay periods
Structured with even repayments spread out evenly over the repayment period
Flexible repayment feature
No late fees
Step 2 - Applying for your loan
Apply online
Before completing the form, use our clear-cut application form to choose how much you would like to borrow as well as the repayment period of your choice.
Affordability checks
As a responsible lender, we will check that the loan is affordable for you. Should we require supporting documents, we will contact you.
An online decision
It goes without saying that we will always try to approve your loan for the amount you have requested, however, should we find you are unable to afford that exact amount, you may be offered a lower amount, which fits well within your budget.
Receive your funds
Upon approval, your funds could be transferred to your bank account within one hour.
Step 3 - Repaying your loan
You will be happy to know that WageDayAdvance customers have choices. You have the option to repay your quick loan by direct debit or via automatic repayments from your debit card as a continuous payment authority (CPA). You also have the option of changing your current repayment method.
We strive to understand your circumstances
Should you be dealing with unforeseen circumstance and you are unsure what to do, please give us a call. We are here to assist every single one of our customers and thus, we charge no late fees, instead, we aim to understand your current situation and endeavor to assist you accordingly.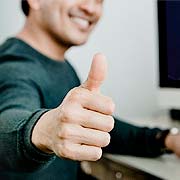 Wage Day Advance is a trusted & reliable provider of payday loans
In our review, Wage Day Advance adheres to the compliance criteria in accordance with the Financial Conduct Authority, where the granting the loan will not cause financial distress to the consumer.
Wage Day Advance is a registered credit provider in the UK; FCA number 688026
Customer Reviews & Testimonials
"
Flexible repayment structure, very convenient.
Annamarie W
— Leeds —
Great same day processing and payout. I highly recommend them!
Keanna R
— Leeds —
Wage Day Advance Contact Details
Contact Number
E-Mail
Website
Physical Address
Wellington Plaza, Wellington St

Leeds

England

LS1 4DL

United Kingdom
Opening Hours
Monday

08:00 – 20:00

Tuesday

08:00 – 20:00

Wednesday

08:00 – 20:00

Thursday

08:00 – 20:00

Friday

08:00 – 20:00

Saturday

08:00 – 20:00

Sunday

10:00 – 16:00