Peer-to-Peer Lending up to £5,000,000
Low-interest starting from 0.38%
Repayment up to 5 years
In-page navigation
---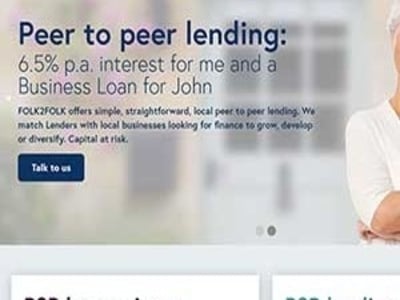 About Folk2Folk
What we at Folk2Folk like to do is offer simple, straightforward, local lending and borrowing in the UK.
We are not a bank or financial advisor but a peer to peer lending platform that organise the secured lending of money between local folk.
Creating the perfect funding and investment opportunity
Our establishment is a direct result of the need to breach a local funding gap due to small business and local investors who were tired of poor returns and rates.
Our traditional values include community values
Folk2Folk was not only built on strong community values, but also incorporates those values in everyday business. We truly believe that local knowledge and local understanding is what fuels our business. We place great importance on understanding the full picture of the person and their financial situation. And thus, our customers enjoy a more holistic approach when it comes to business and personal loan criteria and approval.
Backed by a long history of lending
Our official launch was in 2013. However, we have a long lending heritage as we were born out of a law firm, Parnalls of Launceston. Its lending roots can be traced back over 100 years.
Folk2Folk Services
On offer we have a pioneering peer to peer lending service.
It allows investors or lenders to earn favourable rates, and a platform that allows local, rural and entrepreneurial businesses access business finance through these lenders or investors.
Loan facts
Borrow £50,000 to £5 million or more
Interest-only payable monthly
Decisions within 24 to 48 hours
Funds available from seven to 10 days of approved application*
Fixed or flexible loans from six months to five years
At Folk2Folk, we are
Authorised and regulated by the Financial Conduct Authority
One of the UK's largest peer-to-peer lenders to business
And at Folk2Folk, we have introduced finance for business initiatives ranging from purchasing sport related equipment, establishing multi-million pound worth property developments and more.
Different types of loan investments
With so many investment opportunities, you are sure to see the growth of your investment in no time at all. We have a wide range of peer-to-peer loan investment opportunities that investors are able to choose from.
Ensuring a fair deal for all stakeholders
The main purpose of what we do is to provide a fair deal for all, specifically a fair exchange of money between lenders/investors and borrowers.
Folk2Folk Product Details
Loan Type

Peer-to-Peer Lending

Interest Rate

from 0.38%

Loan Amount

up to £5,000,000

Repayment

6 months to 5 years
Benefits of Folk2Folk
Peer-to-peer lending
Peer-to-peer investing
Fair loan processes
Folk2Folk is a preferred lender in the UK!
Applying for our loans can be done in just a couple of minutes.
However, before you apply for a loan online, we urge you to ensure that you are eligible to apply.
Are you eligible?
Have land or property, other than their home, against which to secure the loan
If you are looking to borrow £50,000 or more
Be based in the UK
Be over 18 years of age
Pass our credit and other related checks
Invest with great interest rates
The investors that form part of our panel of investors; form part of our Local Lending Movement. Our investors are helping to build financially and socially successful local communities across the UK. At the same time our investors earn 6.5% p.a. interest monthly and they have a positive impact across the UK.
Why invest with us?
Interest at 5.5% p.a. or 6.5% p.a. paid monthly
All loans are secured against UK land or property
Tax efficient investments possible
Lend to local businesses and make a positive change
The Online Lender Portal that we provide enables you to manage your investment from anywhere. Investors are able to view investment information and buy and sell loan investments via the MarketPlace
No fees to enter into a peer to peer loan
Accessing your investment money
Once the loan has reached full term, your capital investment will be returned to you or otherwise when the borrower chooses to repay their entire loan amount. Should you wish to exit the loan sooner, you have the option to sell all or part of it to other lenders via the online MarketPlace.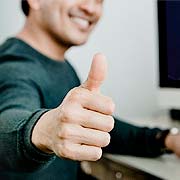 Folk2Folk is a trusted & reliable provider of peer-to-peer lending
In our review, Folk2Folk adheres to the compliance criteria in accordance with the Financial Conduct Authority, where the granting the loan will not cause financial distress to the consumer.
Folk2Folk is a registered credit provider in the UK; FCA number 720867
Customer Reviews & Testimonials
"
Being a real estate investor, it's crucial to have the funding, should a property open up. In my line of work, waiting too long could result in the loss of that opportunity. But F2F's has yet to ...
Harrison L
— Surrey —
Anyone looking to take out a loan knows exactly how stressful it can be. Folk2Folk made the process easy with minimal effort. Their low-interest rates and origination fee are manageable with plen...
Benjamin K
— Ipswich —
Folk2Folk Contact Details
Contact Number
E-Mail
Website
Physical Address
Number One Business Centre, Western Road

Launceston

PL15 7FJ

United Kingdom
Opening Hours
Monday

09:00 – 17:00

Tuesday

09:00 – 17:00

Wednesday

09:00 – 17:00

Thursday

09:00 – 17:00

Friday

09:00 – 17:00

Saturday

– Closed

Sunday

– Closed