Reliable funding
Low interest rates
Affordable repayments
In-page navigation
---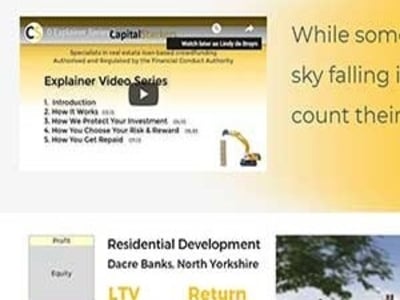 About Capital Stackers
We are proud to have created a brand new method of investing, which was an innovation born out of the banking crisis.
The CapitalStackers team are a group of highly experienced bankers and real estate professionals, and together we have created the perfect and most viable peer-to-peer lending platform for property investment, development and construction.
Real estate and development finance
Our core focus is that of property finance and associated development funding, which is at times hard to obtain as it tends to be expensive and structured in the banks' favour. It means that consumers are not necessarily getting all the benefits and features they seek in a property finance loan.
We provide favourable financial solutions
What we have done is solve the problem investors and borrowers were experiencing by creating a platform, from which investors can lend directly to qualifying borrowers.
Trusted and reliable peer to peer lender
Our success is underpinned by the support of the UK's most reliable and well-known firms in legal work, valuation, planning, project management and other related specialist areas.
Benefits of CapitalStackers
We will stand by you, throughout the entire journey, from the initial deal assessment to project monitoring, drawdown risks and repayment. Rest assured that we have extensive knowledge of the property industry and all related aspects. We assist with detailed financial modelling and cash flow analysis skills.
Capital Stackers Services
In a nutshell, we facilitate a symbiotic relationship between experienced and professional property, and sophisticated investors.
It allows borrowers to access a wider investor audience whilst giving the individual investors the opportunity to participate in specific deals. And reap the rewards of the benefits of our peer to peer lending platform.
What we offer investors
Investors have peace of mind as all loans are fully secured on quality assets and they choose their own risk band and investment diversify portfolio.
You are also able to invest tax free through your pension and you can gain access to your cash through our secondary market. We require a £5,000 minimum investment.
What we offer borrowers
Borrowers are able to secure business finance for property investment and property development of a commercial and residential nature.
We welcome borrowers with a funding gap to speak to us for help, we offer competitive rates and well structured deals.
Marketplace to diversify portfolio
Our marketplace offers deals that will allow investors to diversify their loan portfolio.
This can be done by deal type, property sector, geographic location, deal size and risk appetite with opportunities in the primary and secondary markets.
Capital Stackers Product Details
Loan Type

Peer-to-Peer Lending
Benefits of Capital Stackers
Peer-to-peer lending
It's quick and easy to become a member
Competitive rates and fees
Are you looking for a alternative to high street banks and lenders in the UK?
We offer our customers expert lending and investing facilities and services.
Set up your borrower account
You will be required to set up your borrower account and provide personal contact details so we can complete the usual financial services checks required by the FCA. However, we do not perform any credit reference checks until we are ready to proceed with your loan application, which should only take 10 minutes.
You will be thus be required to complete your online loan application, providing general information and the information will be saved. Once you have successfully completed your loan application, we will be alerted and we will be in touch soon thereafter. Should you experience any problems feel free to call for assistance. Our friendly staff will be happy to help you.
Set up your investor account
Likewise, investors are required to set up an investors account and provide personal contact details in order to complete the usual financial services checks required by the FCA. This usually only takes about 10 minutes, and then we will proceed to conducting certain identity checks online. Usually, this can be done without any supporting documentation. After the above checks have been completed, we will confirm by email that you can start investing in business and personal loans.
So, how does it work?
If you are wondering how the process works, you will be glad to know that it is a relatively straightforward process. What you do is put your scheme up for auction and a group of people come together via our platform to invest in your property scheme. This requires each investor to choose the level of risk they are willing to take.
Mutually beneficial
Not only is this the perfect way for a borrower to get your project off the ground but investors enjoy great returns and earnings from our peer to peer lending platform.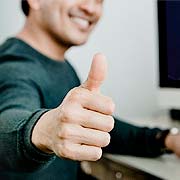 Capital Stackers is a trusted & reliable provider of peer-to-peer lending
In our review, Capital Stackers adheres to the compliance criteria in accordance with the Financial Conduct Authority, where the granting the loan will not cause financial distress to the consumer.
Capital Stackers is a registered credit provider in the UK; FCA number 722549
Customer Reviews & Testimonials
"
It's difficult to find a company that goes that extra mile, these days. Capital Stackers turned what should have been a complicated process into a walk in the park.
David M
— Colchester —
When my wife showed me the house she had been eyeing for a while now, my bank account and I both shed a tear. There was no way I could afford it, without a loan. Capital Stackers's flexible credi...
Arthur W
— Dorchester —
Capital Stackers Contact Details
Contact Number
E-Mail
Website