Short-term Loans up to £700
Low-interest starting from 292%
Repayment up to 4 months
In-page navigation
---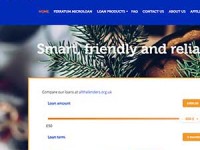 About Ferratum
Short-term loans are our expert financial service that is unmatched and by far, the easiest way to apply for a loan.
When it comes to the mobile revolution in banking, Ferratum is at the forefront.
We are all about the people that we serve and offer fast, easy to use mobile lending and banking services.
Our strategy
Organic growth, geographic expansion and extra product portfolio development is our business focus and we are committed to being the leader in the mobile banking industry.
Our vision
A mobile financial service is where how passion lays and so our vision is to deliver the most convenient mobile financing services available.
Our mission
Our mission statement is focused on providing the ideal customer experience when you apply for a short-term loan.
We, as a result, use the best consumer interface for loan processing and 24/7 personal customer service. And we aim to make this all possible through accessible through the simple use of mobile devices and the internet.
Simple mobile loan applications
By means of simple and hassle-free product applications, provided through fast and transparent loan processes, we accomplish our mission statement.
Secure services is a number one priority, thus we ensure that all confidential transactions and customer-data is kept safe, at the same time, delivering consumer financing with fixed and transparent costs.
Ferratum Services
The range of short term loans we offer, otherwise referred to as mobile micro loans or text loans, are useful when those unforeseen expenses pop up.
Loan products currently available
Our customers have the option of short term loans between £50 and £1000. The repayment term varies from one to six months. The repayment terms are worked based on the day your wages are paid. The amount you qualify for with depend on a number of factors such as your credit score, suitability and affordability.
Low interest rates
The interest charged is 0.8% per day and no other hidden costs will be added to your total repayment amount.
Emergency funds
When those occasional cash flow problems arise, your loans could be your best financial solution.
Our values
1. Professionalism
By means of continuous learning, a precise operational model and a strong sense of responsibility, we strive for the highest level of professionalism.
2. Profitability
In order to ensure our business is profitable, we deliver a speedy financial service that offers flexibility and growth, and that is how we are able to run a profitable business. Since our establishment in 2005, we have proven that our business model works, and we are determined to expand on this growth continuously.
3. Clear ethics
How we treat our customers and other people is how we show the ethics of Ferratum. By considering all relevant parties and 100% openness and transparency in how we conduct business, we further exercise the ethics of our company. These ethical principles are vital to establish a sense of trust and loyalty among our customers as well as our employees.
Ferratum Product Details
Loan Type

Short-term Loans

Interest Rate

from 292%

Loan Amount

up to £700

Repayment

4 months
Benefits of Ferratum
No paperwork required
Simple

online loans up to £700
Easy to use website
Ferratum offers the quickest turnaround time on loans
If you are looking for the easiest possible way to apply for a loan, we have the answer for you.
Maximum loan amount
There are two different loans. The MicroLoan option allows you to borrow from £550 to £300 for your first loan. After the first loan has been repaid in full, you are welcome to apply for a loan up to £500.
Additionally, there is the PlusLoan option, which is a short-term loan. If you are a new customer, you can apply for a PlusLoan of £300 to £500 with repayment period of two to four months. If you are an existing customer, you might be eligible to apply for a PlusLoan of up to £1000, provided that he first loan has been repaid.
Requirements to apply for a loan
We require our customers to meet our affordability requirements and they are also required to be employed and will need an email address, a mobile phone, a bank account and a debit card plus the income to repay the loan.
Do I need to provide identification?
Our sophisticated technology is used to verify your identity. The information entered on your application form is also verified against shared data with other lenders.
Quick loan decisions
You should not have to wait for the funds that you require, thus we aim to give you a decision within minutes of applying, seven days a week.
How to apply for a Ferratum loan
New customers are required to apply online via our website. If you are an existing client, apply for a MicroLoan by text.
How long will I wait for the funds?
The Faster Payments Scheme allows us to make payments in the shortest time possible. Payments can take up to two hours. But depending on a few factors, it could be sooner.
How do I repay my loan?
The repayment amount can automatically be debited from your nominated bank account, using a Continuous Payment Authority. Alternatively, you can make repayments using your online banking facilities.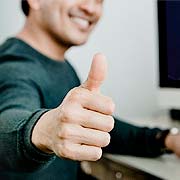 Ferratum is a trusted & reliable provider of short-term loans
In our review, Ferratum adheres to the compliance criteria in accordance with the Financial Conduct Authority, where the granting the loan will not cause financial distress to the consumer.
Ferratum is a registered credit provider in the UK; FCA number 672537
Customer Reviews & Testimonials
"
The cost of a funeral was much higher than I expected. Luckily my loan was approved and paid out within a few hours.
Hubert F
— Liverpool —
While the approval process was speedy, my money was only transferred the next day.
Jacquline B
— Blackpool —
Quick and easy application, the consultant was a bit brash but still helpful.
Abdullahi S
— Birmingham —
Ferratum Contact Details
Contact Number
E-Mail
Website
Physical Address
Suite 318, 25 Goodlass Road

Liverpool

Merseyside

L24 9HJ

United Kingdom
Opening Hours
Monday

08:00 – 16:00

Tuesday

08:00 – 16:00

Wednesday

08:00 – 16:00

Thursday

08:00 – 16:00

Friday

08:00 – 16:00

Saturday

09:00 – 13:00

Sunday

– Closed