Short-term Loans up to £5,000
Low-interest starting from 292%
Repayment up to 12 months
In-page navigation
---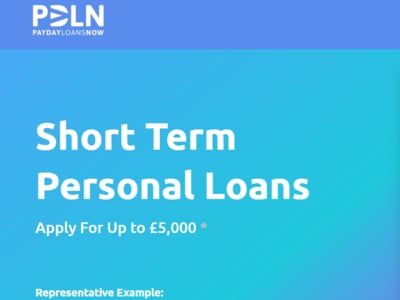 About Payday Loans Now
Welcome to Payday Loans Now, we are a broker aiming to provide you with fast, simple and safe experience when it comes to the borrowing of short-term loans.
Payday Loans Now have a team of financial consultants who are equipped to help you once you have decided to apply for a short-term loan. Our experts collectively have years of experience in managing finances.
Apply online today
Our complete online loan application process is managed online, removing any hindrances to provide lightning speed. Your payment will be paid directly to your bank account. Our service is high-class and we do not defer to customers in hopes of generating commission.
We are a local organisation and we're based in the UK, it is our aim to dominate the short-term / payday loan market by introducing a service to brokers and lenders that are quick and easy.
A broker that cares about you
Payday Loans Now is not a direct lender. We are brokers, helping people who need quick loans by arranging for them to have contact with direct lenders.
Our services are designed to promote applications to lenders who are willing to offer you a loan. Our application process is simple and easy to use; all you need to do is specify the amount you need as well as the period in which you would like to repay your loan.
Payday Loans Now Services
As soon as we receive your personal loan application, we'll submit it to the Monevo Lending Panel.
You'll be forwarded to the lender website for your application to be completed if you are successful a decision will be made and you will be notified immediately, this sounds like a lengthy process but it actually only takes a few minutes.
Short-term loans
Are for people who need to borrow small sums of money quickly; generally, these loans are used for emergencies, it's an alternative to your normal payday loan.
In simple terms it's a loan you're able to repay in small instalments, this means you don't need to repay your loan in one repayment. But you should be aware that the longer you take to repay your loan, the more interest will be charged.
If you are successful, sit back and wait for your funds. Most of our lenders will deposit the requested amount into your bank account on the same day.
We accept early repayments
If you are able to repay part of the short-term loan early you could possibly save some money but will only apply to lenders who do not charge a fee for early payment, if this is the case then we advise you to assess which works out best for you.
Payday Loans Now Product Details
Loan Type

Short-term Loans

Interest Rate

from 292%

Loan Amount

up to £5,000

Repayment

35 days to 12 months
Benefits of Payday Loans Now
One application, multiple quotes
Bad credit

loan options
Compare

competitive loan deals
Need cash in a hurry? Apply for a short-term loan & get instant loan approval
Submit your application today; there is a good chance that you may receive your short-term loan on the same day
Payday loans
You can qualify for a payday loan also known as a short-term loan if you are on benefits or employed. A payday loan helps those who are in need of cash quickly to carry them through to the next payday.
When individuals apply for this kind of lending, it is frequently for the reason that they are short on cash, and an instant emergency payment is due. They also fall under the category of cash advance and are controlled by the government. This means that there are many laws protecting the borrower. These online loans are unsecured and generally, the cost is more, but they are great for those unexpected emergencies that pop up out of nowhere.
What you should know about applying when you have poor credit
In an effort to look for a financier that is willing to lend money, many individuals pursue poor credit loans especially when they are in desperate needs for cash because. Typically, payday loans are repaid in full settlement with the next remuneration. But on the other hand, there are other short-term loan options that could very well assist you with bad credit situations, like a short-term loan where the loan term can be extended.
This is a term that gets used to refer to loans that are offered to clients with bad credit. Generally, individuals with a clean credit record are more likely to be accepted for a loan, whilst individuals who do have a bad credit record are likely to be declined or maybe receive less encouraging loan terms. Does this mean that you are not able to apply for a loan because you have bad credit? Not by any means!!! If you are employed you certainly can apply for a short-term or bad credit loan.
Improve your credit rating
By evaluating all your lines of credit, make arrangements to make repayment on scheduled times and if need be you could even consider debt consolidation. Decreasing your debt may not happen as quickly as you would like, however, once you are debt free means that you a creating a foundation for your credit rating to be rebuilt and this should be a top priority
Should you need a short-term loan even but your credit record is not so great, we are here to assist you to get the money you need. Apply online today!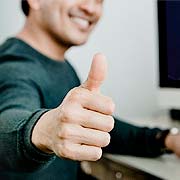 Payday Loans Now is a trusted & reliable provider of short-term loans
In our review, Payday Loans Now adheres to the compliance criteria in accordance with the Financial Conduct Authority, where the granting the loan will not cause financial distress to the consumer.
Payday Loans Now is a registered credit provider in the UK; FCA number 799104
Customer Reviews & Testimonials
"
Had average service with my consultant, but his explanation of the application process was sufficient.
Douglas G
— Leeds —
Happy with the service, my money was in my account less than a day later.
Cain K
— Oxford —
Good service, quick application process, and speedy approval.
Abel M
— Norwich —
Payday Loans Now Contact Details
Contact Number
E-Mail
Website
Physical Address
---
Postal Address
Oxford House, Oxford Rd, Macclesfield, SK11 8DZ, UK