6 Towns Credit Union
Updated
Apply online TODAY
Credit Unions starting from £50
Get approved fast
In-page navigation
---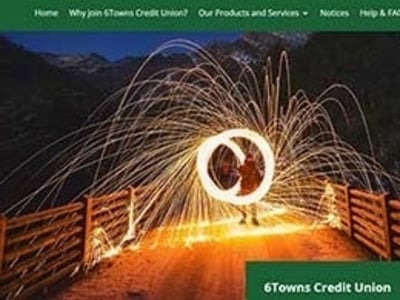 About 6 Towns Credit Union
6Towns Credit Union offers easy and affordable access to personal loans and financial services for everyone.
Regardless of your income, whether you are financially secure and need additional funding, or on a low income and not able to obtain finance at high street lenders and banks, you can talk to us.
Range of different accounts available
We offer customers of our credit union a range of different accounts to suit different needs including a fully functioning current account.
Our savings option includes ISAs and our Savings Plus account gives some of the best returns currently available in the industry.
Cheapest payday loans available
If you are looking for affordable loans from £50 upwards, we have exactly what you need, including the UK's cheapest payday loans. Our members also enjoy the most affordable loans in the industry.
We are here for our customers
Our members rest assured with the knowledge that we are always here, helping them to make the right choices to pave the road to financial wellbeing.
Thus, your money and your financial interests are safe with us and your deposits are protected by FSCS, Financial Services Compensation Scheme.
We are authorised by the FCA, Financial Conduct Authority and regulated PRA.
6 Towns Credit Union Services
What loans do we offer our members?
Whether you have everyday expenses or unexpected fees such medical bills or car repairs, we are able to help you in your financial difficulty.
Loans for any purpose
6Towns Credit Union provides loans to support account holders that need funds urgently. However, we also offer loans for just about anything from holidays to home improvements, and more.
Standard loans
The priorities of our credit union members are also our priorities. Whether you wish to finance the purchase of school uniforms, holidays, home appliances or even home improvements, our loans offer the best suited solution.
Why apply for our loans?
Loan funds can be used for any purpose.
Save money while achieving your goals.
Quick and simple online loan application process.
Payday Loan
These are the requirements that apply when you apply for a 6Towns Payday loan:
In full time or part time employment
Over 18 years of age
A member of 6Towns Credit Union
Your salary must be paid into my 6Towns Credit Union Current Account
Non-members cannot apply for a quick cash loan with us.
6 Towns Credit Union Product Details
Loan Type

Credit Unions

Loan Amount

from £50
Benefits of 6 Towns Credit Union
Choose a loan option
Affordable loans and financial services
Tailormade financial services
We have designed our services around what people need and want
In order to become a member of 6Towns Credit Union you firstly need to meet our common bond requirements.
Individuals residing in the Sandwell, Worcestershire or South Birmingham area have access to 6Towns Credit Union membership.
How to apply for membership
When applying for membership to any one of the available credit unions you are also required to apply for a current account and any other account/s are optional. During member registration, you will be requested to upload Photo ID and proof of your current address. Members are also required to deposit a minimum of £1.00 into their account within six weeks of your account activation. Simply visit our website to register online as the most convenient method of member registration.
How to apply for a loan
Firstly, you will need to become a member of 6Towns before applying for one of our long or short-term loan options. Apply for membership online on our homepage, if you are not a member yet. If you are already a member then you can apply for a loan online and by completing the online instructions.
The difference between a payday loan and the other loans
A payday loan is short term borrowing that is repaid in full on the next payday. The other loans available from 6Towns are taken over repayment period. To determine whether you qualify for a payday loan, please visit our website and answer all the questions to see if you qualify. The process should not take longer than a few minutes.
How long does it take for a loan decision?
All our loan decisions are made by our Credit Committee, who aims to provide decisions as quickly as possible. In order to prevent any delays please ensure all your contact information and other information provided is correct. Those applying for a bad credit loan may be required to submit additional information to support an application. We aim to give you a decision within 14 days after we have received all the information that we require to process your loan.
What happens if my loan is approved?
If your loan has been approved, a loan agreement will be emailed to your registered email address, and you will also receive a text message notification. We encourage you to read the agreement, verify that the information is correct and then sign. Upon signing of the loan agreement, your funds will be deposited into your 6Towns Current Account within 24 working hours. You can access your loan funds through your 6Towns debit card.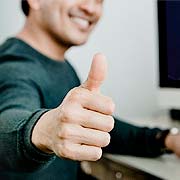 6 Towns Credit Union is a trusted & reliable provider of credit unions
In our review, 6 Towns Credit Union adheres to the compliance criteria in accordance with the Financial Conduct Authority, where the granting the loan will not cause financial distress to the consumer.
6 Towns Credit Union is a registered credit provider in the UK; FCA number 419396
Customer Reviews & Testimonials
"
When a colleague first suggested I join a credit union I was a bit skeptical at first but it has changed my life for the better in so many ways.
Philip C
— Bath —
Joining a credit union has opened my eyes to so many more financial opportunities. I am able to not just bank, but save and borrow as well.
Margie M
— York —
6 Towns Credit Union Contact Details
Contact Number
E-Mail
Website
Physical Address
382 High St

West Bromwich

England

B70 9LB

United Kingdom
Opening Hours
Monday

10:00 – 15:00

Tuesday

10:00 – 15:00

Wednesday

10:00 – 15:00

Thursday

10:00 – 15:00

Friday

10:00 – 15:00

Saturday

– Closed

Sunday

– Closed