CitySave Credit Union
Updated
Credit Unions up to £10,000
Low-interest starting from 16.1%
Repayment up to 60 months
In-page navigation
---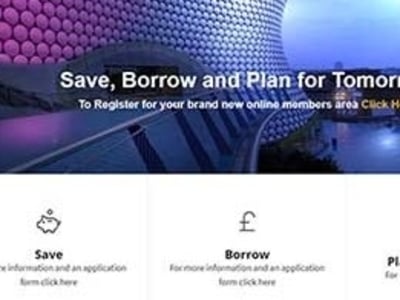 About CitySave Credit Union
CitySave Credit Union is recognised as a leading UK credit union.
Our success is based on our operating performance, regulatory compliance and our reputation for ethical business behaviour.
Excellent member service
Members of CitySave Credit Union benefit from excellent member services and great returns on deposits, which also happen to exceed market norms.
Our personal loans are fair priced loans, and we provide members with financial guidance.
What we offer our members
Through our financial competencies, we aim to encourage members to save, borrow and plan for tomorrow and help build communities.
Through our partnerships, investment and development, we are able to serve our members unlike any other financial provider.
Building our community
The common bond of the credit union is our focus and the community is also the sole beneficiary of our surpluses.
How do we build on this principle?
Partnership - As a credit union we foster strategic relationships with key organisations and we develop these partnerships to deliver a wide range of services to our members from home loans to short-term loans.
Investment – We invest in our communities and it forms an important part of our work, and we serve our communities in a variety of ways.
Development - Developing our staff, directors and volunteers and bringing out the best in each other is of the utmost importance as our team is our greatest asset.
CitySave Credit Union Services
We offer our members a wide variety of quick loans to cater to different requirements.
Payroll personal loan
£1,000 to £10,000
From 1.25% Per Month (16.1% APR)
Available to members who repay through their payroll
Loans over £5,000 for the purpose of home improvements will only be granted to homeowners.
One to five years of repayment terms
Personal loan
£1,000 to £10,000
1.75% Per Month (23.1% APR)
For existing members unable to pay by payroll deduction
If you are applying for a home loan of over £5,000 you are required to be the homeowner
One to five years of repayment terms
Welcome loan
£500 to £5,000
2.5% Per Month (34.5% APR)
For new applicants, not currently a member or employed by a City save payroll partner employer
One to five years of repayment terms
Revolver loan
£500 to £1,500
2.5% Per Month (34.5% APR)
Available to existing members
Once 25% repaid you can 'top-up' to the agreed limit
Two years fixed term
CitySave Credit Union Product Details
Loan Type

Credit Unions

Interest Rate

from 16.1%

Loan Amount

up to £10,000

Repayment

12 months to 60 months
Benefits of CitySave Credit Union
Affordable interest rates
Repay your loan early without any fees
Tailor-made loan options
Get the loan you need regardless of the purpose of the loan!
Simply apply online or visit one of our branches to apply for a loan with us.
Apply for a loan
Due to the strength of the credit union liquidity, we are proud to welcome loan applications from non-members up to a maximum of £5,000. However, applicants are required to apply for a credit union savings membership when applying for a loan. Members are entitled to apply for loans up to £10,000 and receive discounted interest rates on loans.
Multiple loans facility
Members may have more than one personal loan. However, that is provided that the member does not apply for the second loan in the same calendar month. Additionally, members cannot apply for more than two loans to as the maximum total borrowing at any one time is £10,000 per member.
Loans for any purpose
We allow our members to apply for loan of different purposes. From holidays to bills, credit card debts, car purchases, home improvements, and more, you choose what you spend the money on. Our loans are not only affordable but tailored to meet your needs, with the most competitive rates in the industry.
Convenient choice of ways to repay loans
Members of our credit union have the choice of two repayment methods:
Payroll deduction from participating local employers
Direct Debit to make regular payments
Easy process
Members are required to supply one month's bank statement and proof of income. Upon receiving all your information for loan assessment, we strive to give you an answer within two working days, and transfer the funds soon thereafter.
Important information about our loans
The maximum personal cash loan length is five years
There are no hidden costs and we do not charge any arrangement fees or any repayment penalties on any of our loans. Keeping the costs down for our members is what we try to achieve.
Interest is charged only on the outstanding amount still to be repaid.
All loans are assessed using a range of tools and methods.
The credit union reserves the right to decline applications.
We will credit search all loan applications. This credit information will be shared with credit reference agencies.
Members are eligible to apply for more than one loan.
The maximum total borrowing at any one time is £10,000 per member.
Membership entitles you to access
Responsible lending services
Optional pre-paid Visa debit card
Savings plans with annual dividends paid on savings
Personal service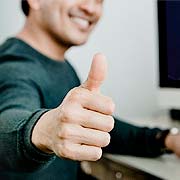 CitySave Credit Union is a trusted & reliable provider of credit unions
In our review, CitySave Credit Union adheres to the compliance criteria in accordance with the Financial Conduct Authority, where the granting the loan will not cause financial distress to the consumer.
CitySave Credit Union is a registered credit provider in the UK; FCA number 213258
Customer Reviews & Testimonials
"
Wonderfully wide variety of loan options available to me now. I could not have dreamed of better!
Yvonne W
— Birmingham —
Very affordable interest rates on a variety of loan options to help a person get exactly what they need.
Roger M
— Birmingham —
CitySave Credit Union Contact Details
Contact Number
E-Mail
Website
Physical Address
2-6, Colmore Gate, Colmore Row

Birmingham

England

B3 2QD

United Kingdom
---
Postal Address
PO Box 17038 , Birmingham, B2 2BQ, UK
Opening Hours
Monday

09:00 – 17:00

Tuesday

09:00 – 17:00

Wednesday

09:00 – 17:00

Thursday

10:00 – 17:00

Friday

09:00 – 17:00

Saturday

– Closed

Sunday

– Closed