Hart Culture Credit Union
Updated
Membership benefits
Join today
Simply apply online
In-page navigation
---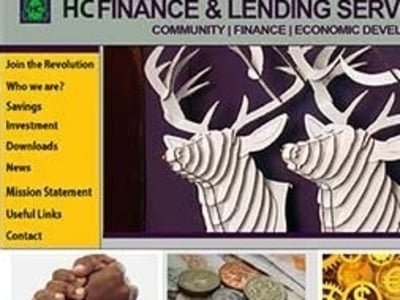 About Hart Culture Credit Union
By joining our credit union, you are joining the revolution to better financial products and services.
And as a piloted credit union, Hart Culture Credit Union are affiliated and regulated by Unity Trust Bank.
Your deposits are protected
With HCCU, your deposits are protected by Unity Trust Bank plc and the Financial Services Compensation Scheme (FSCS), which is the UK's deposit guarantee scheme. You are protected with up to £85,000 by the Financial Services Compensation Scheme.
Small loans that build credit
We offer a small short term loans service that allows our members to start saving and build their credit. Members enjoy the lowest rates on loans, making us a preferred credit union lender.
Currency and foreign exchange
As we are all about making life as easy as possible for our members, we are equipped with tools to pay in international currency and we exchange over 350 different types of coins.
Hart Culture Credit Union Services
Our credit union service includes a number of financial services, which includes everything from savings facilities to affordable personal loans with low rates, and the flexibility you desire.
What services do we offer?
Car - If you are looking at high-interest asset option that allows you to purchase a car, we have just what you are looking for.
Property - You also have the option of saving up for a new property.
Holiday - Save up for your dream holiday.
School, university, tuition fees - Start saving for school, university and/or tuition fees.
Saving accounts that work for you
We offer our credit union members a variety of saving accounts that are specifically designed for certain financial goals, commitments and milestones. We have a savings account available with a minimum of five years savings and long term 10-year saver plans. No matter which HCCU savings account you choose, we have one that will make good financial sense and increase your initial investment.
Hart Culture Credit Union Product Details
Benefits of Hart Culture Credit Union
A reliable credit union
Quick and easy online loan applications
Competitive interest rates
We want to see our communities thrive and grow!
Members are able to apply for a loan online. Alternatively, members are more than welcome to contact us directly.
If you are not a member, you can contact us to join our credit union. By doing so, you will be able to apply for one of our loan options available.
Join the revolution
HC Credit Union is available in the four major districts in the UK and we have earned our name as a tried and trusted, reliable credit union that serves the needs and requirements of its members.
Investment opportunities
By investing with us, you will only increase your initial investment, but as a member you have a say on where profit and funds are spent. What sets us apart that we reinvest funds back into the community to ensure positive and growth in the communities, in which we operate.
Community centred credit union
Our interest above all else is to see our communities thrive and grow, and this can be done with your assistance and much needed help. Become a member today and not only reap the benefits of belonging to a credit union and enjoy the low rate long and short term loans and credit cards, but enable a positive change in our communities.
Customer Reviews & Testimonials
"
HCCU has been so valuable to me and my family.
They offer us even more than what the local bank can and it has been a tremendous help.
Coral J
— Bristol —
They were able to offer me a steal of a deal on a quick short term loan that I needed to buy some more renovation equipment.
Rich M
— Norwich —
Hart Culture Credit Union Contact Details
Contact Number
E-Mail
Website