Capital Credit Union
Updated
Credit Unions up to £20,000
Low-interest starting from 16%
Repayment up to 60 months
In-page navigation
---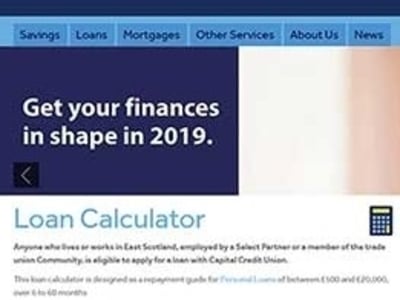 About Capital Credit Union
As with all credit unions worldwide, credit unions are member-owned, community-based, financial organisation and in that respect, Capital Credit Union is the same.
We are owned by our members and people are at the heart of everything that we do. Capital Credit Union understands the needs of its members and provides a service that is in their best interests.
People helping people
Credit unions globally share the same 'people helping people' ethos and in recent times we have been able to extend our services to local businesses and other organisations within their area.
What can you expect from a credit union like us?
Credit unions are ethical financial cooperatives owned by their members.
Eligibility to become a member is unique to each credit union.
Each member holds a £1 share in the credit union.
Credit unions are not-for-profit organisations. They are created primarily to serve the needs of their members and the communities, in which they operate.
Any excess funds earned by a credit union are repaid to the members as a dividend.
Credit unions strive for improved loan and investment rates as well as improved financial services.
Credit unions are run by members, for members.
Each credit union has a volunteer board of directors.
Capital Credit Union Services
A credit union is a financial mutual cooperative, and thus the services offered are created and delivered with the best interest of members in mind.
Every member of a credit union must share something in common, for example, be living or working in the same area or working for the same employer.
How to benefit from our services?
You have to register as a member of Capital Credit Union and in doing so; you will become a part owner of the organisation. Additionally, you have the right to attend our annual general meeting and influence the running and policies of the organisation. Being a member also gives you access to our services including loans and investment opportunities.
All of our loans include
Free loan protection insurance
No setup fees
No admin charges
No early repayment penalties
Please note that the above is subject to terms and conditions.
Capital Credit Union Product Details
Loan Type

Credit Unions

Interest Rate

from 16%

Loan Amount

up to £20,000

Repayment

6 months to 60 months
Benefits of Capital Credit Union
Become a member and save
Low-interest rates
Flexible repayment terms and loan options
Capital Credit Union - A membership with benefits
Individuals who live or works in the following areas are welcome to apply to become a member of Capital Credit Union.
Although we have junior accounts available, full membership begins at age 16.
Edinburgh
The Lothians
Scottish Borders
Falkirk
Clackmannanshire
Fife
Angus
We have the following loan types available
Personal Loan
Joint Loans
Weddings
Additional Borrowing
Fast Track Loan
Capital Swift Loan
Loyalty Advance Loan
First Time Buyer
Deposit Match 'One'
Consolidation Loan
Credit Builder Loans
How much does it cost to join?
There is no fee to join Capital Credit Union as well as no annual membership fee, provided that you actively use the credit union and your accounts.
Other facts
We offer to borrow with benefits.
Our sole source income is the interest we charge on loans.
Our profit is made purely for you, and it enables us to lend to other members in the future.
We have a simple model that works.
Members have access to a wide range of products such as personal loans to mortgages and more.
I am a member of Capital, when can I borrow?
If you are a member you can submit a loan application at any time.
I am not yet a member of Capital, can I borrow?
If you are not yet a member, please give our Member Enquiry Line a call and one of our friendly and helpful advisors will explain more about the Capital Credit Union and borrowing from us. We will save you time as your loan application and a membership application can be processed at the same time.
Can I repay my loan early?
Yes, you can repay your loan in full at any time without penalty and you can make extra payments without any additional fees. By doing so, you lower the principal loan amount owed, which could save you interest over the entire loan repayment period.
Repaying your loan
Members who work for one of our select partner employers can have loan repayments directly debited from their wages or salary each payday via payroll deduction. Additionally, we have Direct Debit facilities and additional payments can be made by debit card or cheque deposit.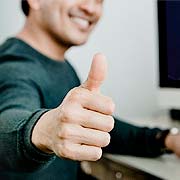 Capital Credit Union is a trusted & reliable provider of credit unions
In our review, Capital Credit Union adheres to the compliance criteria in accordance with the Financial Conduct Authority, where the granting the loan will not cause financial distress to the consumer.
Capital Credit Union is a registered credit provider in the UK; FCA number 213575
Customer Reviews & Testimonials
"
CCU provides members with the security they would have with banks but without all the extra costs that take away from your pocket. We have been members of CCU for a while now and with all the add...
Kiley D
— Bristol —
My husband and I were able to get a loan from CCU to help us in paying for our wedding. Without them, our big day would not have happened so soon!
Terry W
— Edinburgh —
Capital Credit Union Contact Details
Contact Number
E-Mail
Website
Physical Address
Capital Credit Union 62 Hamilton Place Edinburgh EH3 5AZ

Edinburgh

England

EH3 5AZ

United Kingdom
Opening Hours
Monday

09:30 – 16:30

Tuesday

09:30 – 16:30

Wednesday

10:00 – 16:30

Thursday

09:30 – 16:30

Friday

09:30 – 16:00

Saturday

– Closed

Sunday

– Closed