Credit Unions up to £25,000
Low-interest starting from 9.4%
Repayment up to 84 months
In-page navigation
---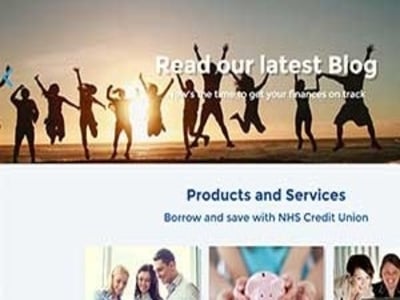 About NHS Credit Union
Since our establishment in 1998 up to date, the NHS Credit Union now has more than 15,500 valued members across Scotland and the north of England.
Our membership is growing at record rates. Founded by Robert Rae, in his role as UNISON Branch Secretary of the Southern General Hospital, Glasgow, the credit union was established to promote financial wellbeing of lower paid employees.
Modern, affordable banking services
The purpose of the credit union is to offer employees modern banking products and affordable loans. Rae together with other union members signed up 625 members in its first year.
Common bond requirements
There is a common bond, which determines who is eligible to become a member of the organisation. The NHS Credit Union is restricted to employees of the National Health Service its qualifying contractors in the following areas:
Scotland
North West
North East
Yorkshire
Humberside regions of England
NHS Credit Union Services
Members of credit unions have access to a wide range of loan products, options, and services.
Our personal and short-term loans are designed for any purpose from buying a new car, paying for an exotic holiday, a dream wedding, or new home improvements. You choose what you would like to spend the money on.
Our loan products at a glance
Unsecured Loan – A loan option that is easy to apply for and does not require security
Budget Loan - A revolving credit facility for members
Education Loan - Borrow up to £5,000 to help fund higher education
Credit Rebuild Loan - A loan designed to assist members with rebuilding their credit rating
Secured Loan - A loan option, often of larger amounts that are secured against your savings
Unsecured loans available
Our unsecured quick loans are designed for members who need to apply for more than what they have available in their current savings. The minimum sum requirement that is to be available is £500. However, you can apply for additional borrowing even if you still have a loan balance outstanding. Use our handy calculator to help you work out the repayments on a loan amount.
NHS Credit Union Product Details
Loan Type

Credit Unions

Interest Rate

from 9.4%

Loan Amount

up to £25,000

Repayment

1 months to 84 months
Benefits of NHS Credit Union
Use your loan to consolidate debt
Get unsecured loans options
Quick and easy online loan applications
Our loans have competitive interest rates
Easy repayment options
Get a loan of up to £25,000 today!
Our loans offer members a range of benefits.
Competitive loans from your credit union
Awarded five-star status by the independent Fairbanking Foundation, our personal loans are designed to the benefit and best interest of our members.
Before you apply for our unsecured loan option
There are a few requirements that you will need to meet.
Firstly the balance in your savings must at least equal the cost of one monthly loan repayment including an additional £5 for a minimum shareholding amount.
After just one monthly or four weekly payments to their savings account, new members are eligible to apply for a loan.
Provided that you can afford the repayments for your total borrowing requests, you can apply for additional borrowing three months from your last loan application.
Members must not be bankrupt.
Members must not be entered into a Trust Deed, DAS, IVA or DRO.
Members must meet the eligibility criteria to repay the loan.
Benefits of our unsecured loans
Easy repayments makes repaying your loan stress-free
Competitive, fair and affordable rates
Free loan protection scheme in event of passing away
Your savings grow while you repay the loan
Awarded a five star rating by the Fairbanking Foundation
Product features
Members of our credit union have access to a total borrowing of up to £25,000, with repayments spread over up to seven years and members continue to save while repaying the loan. There are no early repayment fees.
Other loan types available
Budget loans
Education loans
Credit rebuild loan
Secured loans
Customer Reviews & Testimonials
"
They provide me with the options of getting either a secured or unsecured loan that is still affordable and won't break the bank.
Ashland H
— Brighton —
Fair interest rates and nice easy to afford and manage repayment times.
Artie T
— Greenock —
NHS Credit Union Contact Details
Contact Number
E-Mail
Website
Physical Address
3B, Pavilion, Moorpark Court, 9 Dava St, Govan

Glasgow

England

G51 2JA

United Kingdom
Opening Hours
Monday

09:00 – 17:00

Tuesday

09:00 – 17:00

Wednesday

09:00 – 17:00

Thursday

09:00 – 17:00

Friday

09:00 – 17:00

Saturday

– Closed

Sunday

– Closed