Peer-to-Peer Lending up to £500,000
Low-interest starting from 4.10%
Repayment up to 24 months
In-page navigation
---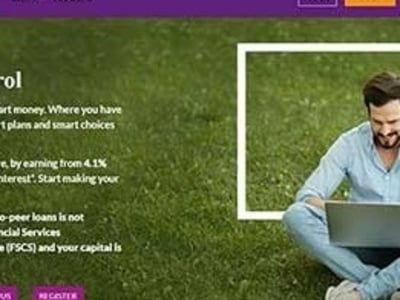 About Assetz Capital
As an expert, leading peer to peer lending business, our purpose is to deliver fairer growth together and everything we do is intended to deliver our purpose.
Borrowers and investors enjoy the greatest range of benefits, good rates and features by using our innovative platform.
Helping investors and businesses
How do we help growing credit worthy businesses? We do this by providing them access to your capital as an investor whilst offering your lucrative returns. Our expert team members help manage our investors and borrowers by providing excellent customer service and streamlining the entire process.
Efficiency is how we do business
By effectively working together with our borrowers and investors, and by using the power and convenience of the internet, we ensure our platform is optimally efficient. It enables us to deliver better value to each of our stakeholders. Our investors enjoy the prospect of higher returns and borrowers enjoy lower cost finance from a range of peer-to-peer loans.
Fairer, growth, together
Our entire business model has been designed to enable all stakeholders to work together, to offer fairer finance, and to ensure business growth while seeing investors earn profitable returns.
Our experience
The Assetz Capital team knows how to select quick loans that offer low risk and fair returns for investors. While ensuring that borrowers have the best loan deal available with a team made up of experienced lending professionals.
Assetz Capital Services
The Assetz Capital Platform is an internet-based peer to peer lending platform that offers investors the opportunity to lend directly to UK property and SME businesses while enjoying profitable returns.
Borrowers gain access to affordable loans with great rates.
Nationwide team members
Our team of relationship directors are available nationwide and takes the time to visit every potential borrower to establish credit-worthiness before we introduce them to our lenders/investors. It is just another way we lower the risk for our investors. What's more is that investors pay no fees for using our platform and can typically earn interest on a monthly basis.
The Assetz Capital process
How does our peer to peer lending model work? We source a personal loan and visit the potential borrower, additionally, we provide all the necessary documentation to assist you in making an informed decision on whether you would like to invest in the respective business or not.
The rate of interest and the security will be determined and agreed. At this point the loan will then be funded by either individual investors and/or a financial institution and the repayment process will follow.
Asset security against loans
Other peer to peer platforms do not offer security on investments. However, Assetz Capital wants to reduce risk to our investors by taking asset security against every loan. The security for our long and short-term loans is held by the Assetz Capital Trust Company Ltd.
Assetz Capital Product Details
Loan Type

Peer-to-Peer Lending

Interest Rate

from 4.10%

Loan Amount

up to £500,000

Repayment

24 months
Benefits of Assetz Capital
Peer-to-peer lending
Tax-free investment opportunities
The Assetz Capital platform offers features and benefits like no other in the industry
You might be wondering how do enjoy the benefits and features of our peer to peer lending platform.
Before you are able to invest via the Assetz Capital platform you will need to register.
Straightforward registration
Registering as an investor is a straightforward process but we do need to ensure that all information entered is verified via the relevant credit agencies. It will not take up much of your time and before long, you will be investing and enjoying the returns thereof.
How to deposit on the Assetz Capital platform
Have you successfully registered on the platform? Next you will be required to deposit money into your account, which is then ready to be allocated into the investments that you choose. To make a deposit is an uncomplicated process and your account will be credited in as little as an hour.
How to invest on the Assetz Capital platform
Investors have the option of two different investment methods.
Automatically Invest
For an automatic investment experience you may prefer an Assetz Investment Account. This form of investment will ensure your funds are spread automatically across a number of peer to peer loans, which helps you to spread your risk.
Manually Invest
We also offer a more hands-on investment experience. This option enables you to handpick one or a selection of business and property loans, which is done via our Manual Loan Investment Account. It is a convenient facility that enables you to choose your own level of risk to reward ratio. You are able to choose from our complete list of loans.
How to withdraw funds from the Assetz Capital platform
Once you have invested in online loans, you may wish to withdraw part or all of your funds from the platform. All you have to do is simply select the account you want to withdraw funds from and transfer the funds to your cash account. Once you have clicked the Withdraw button, helpful pop-ups will guide you through the cash withdrawal process.
Other information about our platform
If you require further information and help, visit our Resource Centre online. To register on our platform is free and once you have joined you will be able to explore the available loans and view detailed information on each loan option.
Contact us today
If you have any further questions or queries, please contact our lender team from Monday to Friday. We are always ready to assist our customers every step of the way while making their online loan applications.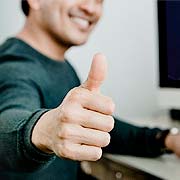 Assetz Capital is a trusted & reliable provider of peer-to-peer lending
In our review, Assetz Capital adheres to the compliance criteria in accordance with the Financial Conduct Authority, where the granting the loan will not cause financial distress to the consumer.
Assetz Capital is a registered credit provider in the UK; FCA number 724996
Customer Reviews & Testimonials
"
With a baby on the way, and my husband recently got retrenched from his job, we were in a massive financial pinch. My credit rating wasn't the best, as I don't like making debt, so every bank we ...
Debbie J
— York —
A lot of people give P2P a bad rep. But honestly, it's a breath of fresh air not having to deal with the dragged out protocols of most banks when you're in a financial crisis.
Maxwell C
— Dublin —
Simple. Straight forward. And uncomplicated. With access to hordes of investors on their online website, you typically get your loan approved within the first five business days, granted your cre...
Sasha K
— Glasgow —
Assetz Capital Contact Details
Contact Number
E-Mail
Website
Physical Address
Berkeley Square House, Berkeley Square, Mayfair,

London

England

W1J 6BD

United Kingdom
Opening Hours
Monday

09:00 – 17:30

Tuesday

09:00 – 17:30

Wednesday

09:00 – 17:30

Thursday

09:00 – 17:30

Friday

09:00 – 17:30

Saturday

– Closed

Sunday

– Closed