Making SME's thrive
Peer-to-Peer Lending up to £15,000,000
Tailored loans
In-page navigation
---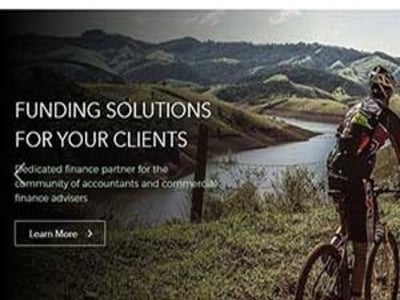 About ThinCats
One of the leaders and pioneers of the peer to peer business lending industry, ThinCats specialises in secured loans and has been since 2009.
We link retail and institutional investors directly with established business borrowers in the UK to provide a feasible, affordable and better platform for investors and borrowers alike.
Attractive rates for investors and borrowers
In the aftermath of the global financial crisis, ThinCats was founded with the aim of offering peer to peer loans to UK businesses who struggle to access funding through traditional banks and lenders. However, our innovative platform provides investors with attractive rates of interest that are not available through many other conventional investment portfolios.
Personal approach to investing and borrowing
Our principle ethos is to avoid decision making that are algorithm-led. Why? Because our founders were keen to hear the stories behind the borrowers' investment requirements and measure each one based on its merits. We achieve this by harnessing the knowledge of financial experts to assess each loan application. Every day, we strive to encourage growth, development and innovation in UK business.
Opportunity and innovation
As a result from the belief that online loan applications deserve more than just harsh impersonal consideration, we use innovative data analysis combined with a human touch to assess each loan, and taking into account the story behind each case. We believe in nothing less than providing real opportunity for SMEs that encourages growth, development and advancement in UK businesses.
ThinCats Services
Peer to peer finance with flexible business loans provided by security-backed investments is our passion and what we work towards through all our business practices.
Lend through us
Investors can earn estimated returns of 7% to 8.5% AER and are able to choose their investment, which are security-backed loans that support British businesses and help them reach new milestones. Our investors are able to invest with peace of mind as the business loans offered are secured.
Borrow through us
We offer flexible business finance with repayments that work for you. Businesses have access to funds in weeks not months and long and short-term loans start from £100k. You need not look further for the financing your business needs to reach new heights.
Work with us
Our platform offers an alternative funding for your clients that is a simple, straightforward process. Additionally, you have access to an underwriting team and marketing support.
Flexible, transparent loans for your business
Flexible terms to suit your needs, which includes the peer-to-peer loan amount, security and repayment term
Various repayment structures such as interest only, partial amortising and bullet repayments
All fees and costs are totally transparent and there are no hidden costs. We are all about transparent, fair and honest services
Funds are available in weeks not months. There is no need to wait on the funds that your business requires
We work with businesses from all over the UK; the location of your business is not of importance
All industry sectors are supported, from property to finance to health care. We aim to help all businesses.
ThinCats Product Details
Loan Type

Peer-to-Peer Lending

Loan Amount

up to £15,000,000
Benefits of ThinCats
Reliable peer to peer lending options
Competitive rates and fees
A range of finance for SMEs
Our platform is a feasible option for lenders and borrowers alike
If you are wanting apply as a investor. Follow the easy steps below to get one step closer to seeing your money grow.
Step 1
Simply register as a ThinCats member, which will only takes five minutes and is free of charge
Step 2
You will then receive your account details to which you can transfer funds
Step 3
You will have access to, and be enabled to browse our market for peer-to-peer loans. Read and evaluate each offering before making a decision on the best investment for you
Step 4
Invest your money in loans you want to support. The minimum per loan is £1,000
Step 5
Start receiving interest and capital payments that can be reinvested or withdrawn
Flexible business finance to suit your needs
Businesses have access to quick loans from £100k to £5 million
Security is a requirement but can be tailored depending on each proposal
Repayment terms vary from a few months to a maximum of five years
Various and flexible repayments available
You will be required to provide your trading history of at least two years trading to prove affordability
Customer Reviews & Testimonials
"
Thincats has helped me keep my wallet fat, they have great lenders and the borrowing community is awesome.
Adam J
— Dundalk —
So easy to get my loan approved through ThinCats.
Teddy D
— Reading —
ThinCats Contact Details
Contact Number
E-Mail
Website
Physical Address
2 & 3 Charter Point Way, Ashby Park

Ashby-de-la-Zouch

England

LE65 1NF

United Kingdom
Opening Hours
Monday

09:00 – 17:00

Tuesday

09:00 – 17:00

Wednesday

09:00 – 17:00

Thursday

09:00 – 17:00

Friday

09:00 – 17:00

Saturday

– Closed

Sunday

– Closed