Peer-to-Peer Lending up to £350,000
Low-interest starting from 4.9%
Repayment up to 60 months
In-page navigation
---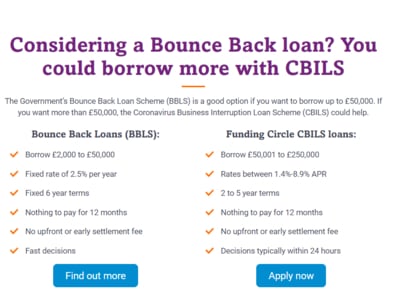 About Funding Circle
What the Funding Circle has done is revolutionise a broken system that saw businesses and investors like not have a platform that offered mutual benefits.
Our establishment is a direct result of businesses that did not have access to the business finance they needed in order to grow, while investors were making poor returns. So our idea is quite simple— let them support each other and reap richer rewards.
Better returns, better business financing
Through the Funding Circle platform, investors earn attractive returns and businesses get fast, easy access to funding to grow, create jobs and support local communities. We believe it is better, fairer for everyone.
Strong growth
The point is when small businesses succeed, it benefits everyone and up to date 80,000 jobs have been created directly and indirectly through our innovative form of peer-to-peer lending. Additionally, £3 billion has been lent to businesses globally.
Let us help you grow financially
We are here to assist you whether you are a business owner who needs financing, or an investor who wants to see your money grow. In fact, it is because of our stakeholders that we built Funding Circle for.
What else have we achieved?
Not only have we helped 32,000 small businesses across the world but more importantly, we have helped thousands of businesses in the UK, US, Germany and the Netherlands grow and reach new heights. If that is not enough, every £1 lent to businesses in the UK, adds £2 to the economy.
Finance for almost any purpose
Established businesses of all sizes have been able to take their next step with financing for any purpose. Let us know if you can assist you with your online loan application to take the next step in your business.
Funding Circle Services
Investors and borrowers are at the heart of the service we offer.
We provide the platform that enables these stakeholders to borrow and invest without a traditional banking institution. This is how we ensure the best rates in the business.
Investors reap rewards
A staggering 69,000 investors are earning for their future and reaping the rewards of our peer to peer lending platform. Our peer-to-peer loans are funded by thousands of people, local and national governments and financial institutions, who have lent over £3 billion.
Build you business
If you have been wanting to expand, hire staff, boost cash flow or fund the next step of your business, we can make that happen for you.
What do our loans offer?
Unsecured loans from £5k to £350k
Borrow over six months to five years
Rates from 4.9% per year
Get a decision typically in 24 hrs
No early repayment fees
Secure the future of your business
All you have to do is complete a quick application and a dedicated account manager will provide you with a fast online loan decision. Take your business to new heights today and secure your future with an affordable business loan.
Proven track record
A massive number of about 26,000 UK businesses financed their business goals by borrowing £2.5 billion through the Funding Circle platform.
Thousands of investors/lenders
All our quick approval loans are funded by thousands of investors, which include 63,000 people, local government and other institutions. All these investors have one thing in common; they want to invest their money in British businesses like yours.
Trusted by businesses and investors
Our expert speciality is that of business lending and as a result, we are trusted by both businesses and investors. We have tailored our award-winning service to give you an optimal customer experience.
Funding Circle Product Details
Loan Type

Peer-to-Peer Lending

Interest Rate

from 4.9%

Loan Amount

up to £350,000

Repayment

6 months to 60 months
Benefits of Funding Circle
Small business loans
Repay your loan early without penalties
Apply online in 10 minutes
We guarantee better returns, and better business financing
It is quick and easy to apply with our simple online form.
You are able to see if you qualify in 30 seconds. Thereafter, tell us about you and your business in our 10-minute form to receive your instant quote.
You are then advised to review the repayment options and pick the best for you. You will receive a decision in 24 hours and if approved, you will get a long or short-term loan offer typically in 24 hours. The loan offer that you choose to accept will be deposited in your account within a few days.
Fixed, affordable monthly payments for businesses
Businesses are able to borrow from £5,000 to £350,000 and repay the loan amount from six months to five years. We do not charge any early repayment fees, which is a method of saving money on interest.
Quick facts
Our rates start from 4.9% per year for borrowers and earn a projected return of 6.7% per year as the investor
Your actual return may be higher or lower and your capital is at risk
Proven track record over seven years
Lend easily with automatic tools and innovative technology
Early access to money options
Investors have access to 100s of British businesses available to lend to
A proven track record of stable returns
How lending works
The Funding Circle is a peer to peer loan platform that enables you, as the investor, to lend directly to established small British businesses. It is a win-win as they get the financing they require to grow, and you can earn lucrative returns via monthly repayments from borrowers.
Simple to use at every step
Use our easy-to-use online account, automatic tools and investor support that makes earning profitable and stable returns quick and simple.
Open your online account
It will only take a few minutes to set up your account and transfer money from your bank.
Start lending automatically
Investors use the Autobid tool to lend small amounts to hundreds of businesses automatically.
Receive monthly repayments
Investors typically receive repayments with interest each month from the businesses that holds their investment portion.
Repayments are reinvested
Reinvest your repayments with Autobid, which will lend out your repayments again to help maximise your earnings.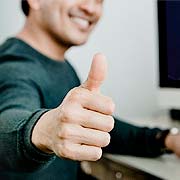 Funding Circle is a trusted & reliable provider of peer-to-peer lending
In our review, Funding Circle adheres to the compliance criteria in accordance with the Financial Conduct Authority, where the granting the loan will not cause financial distress to the consumer.
Funding Circle is a registered credit provider in the UK; FCA number 722513
Customer Reviews & Testimonials
"
My partner and I recently moved into our first home, and it's all thanks to Funding Circle.
Jennifer G
— London —
Traditional banking and financing solutions just weren't a good fit for me.
P2P lending has been wonderful and my experience using Funding Circle has been very pleasant. A much better fit.
Oliver W
— Falkirk —
Funding Circle Contact Details
Contact Number
E-Mail
Website
Physical Address
71 Queen Victoria St

London

England

EC4V 4AY

United Kingdom
---
Postal Address
71 Queen Victoria St, London, EC4V 4AY, UK
Opening Hours
Monday

09:00 – 18:00

Tuesday

09:00 – 18:00

Wednesday

09:00 – 18:00

Thursday

09:00 – 18:00

Friday

09:00 – 18:00

Saturday

– Closed

Sunday

– Closed