Tailored mortgages
Apply online
Get low rates
In-page navigation
---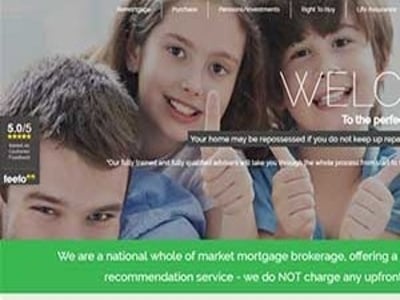 About Total Home Loans
Total Home Loans is a UK based, whole of market, mortgage broker with excellent customer service and valuable financial services and products.
We offer full advice and advisory service and we do not charge any upfront fees. As a preferred online loan provider in the UK, we continuously strive to offer the best service and products in the home loan industry.
Why choose Total Home Loans
You are able to apply for an online quote.
We do NOT charge any upfront cost and only typical fees after an approved mortgage loan.
We may charge a typical fee of up to 2% of the amount of the loan mortgage arrangement.
Our applicable fees are only payable upon successful completion of the mortgage loan. So you will not be liable to pay any upfront fees.
The lender that approves your loan will also pay us a commission fee, making our fees more affordable for you.
Remortgage options available
Most mortgages only offer special rates for the first two to three years of your mortgage repayment. Thereafter, your repayment might increase. If you are looking for a better mortgage deals, contact us today to make that happen.
Total Home Loans Services
For a full range of tenant purchase products, and advice on the one best suited mortgage to suit your lifestyle, let us help you with our wide range of products and services available.
Why purchase your own home?
With the constant rise in property prices, it makes financial sense to invest in the purchase of you own property. The Right to Buy Scheme offers a viable method to let you own your own home.
First time home buyers
High loan to value mortgage applicants should find a solution to stabilise monthly payments and that is where we come in to help. We also offer joint applicants and guarantors' mortgage loans to suit the needs of the individuals that apply for home loans through us.
Most important purchase
Deciding to buy a house is not only one of the most important purchases you will make but also one of the best and biggest investments you could make. And so, we have designed our services and will act for you as your mortgage broker ensuring you receive advice you can trust and rely on.
Total Home Loans Product Details
Loan Type

Property Finance
Benefits of Total Home Loans
Remortgage options
Use your loan to consolidate debt
Affordable rates and fees
Total Home Loans offer UK residents the best home loans in the industry
Simply visit our website and apply for an online loan quote to get the process started with applying for a mortgage loan.
Dedicated team
You will be assigned a dedicated advisor, who will liaise with estate agents, lenders, solicitors and insurance companies. And we will keep you informed every step of the way.
Different mortgage types
Should you choose a fixed or variable mortgage type? Well, many first time buyers opt for a fixed rate mortgage so they know their monthly payment and it makes budgeting simpler. With tracker rates your repayments might increase, with the rise of the interest rate. Another issue is that if interest rates increase and the property market falls away, it could cause a negative equity situation. That means you will owe more on your mortgage than the property is worth.
Joint applications
Another option for first time buyers will be to purchase their property with a partner, friend or family member and some lenders will allow up to four applicants for a home loan.
Guarantors - Guarantors also make it easier for first time buyers to receive financial help from family. Some home loan lenders will consider close family members as guarantors.
We are here for you
Simply complete the online form to receive your online quote from a mortgage brokerage that offers a full advice and recommendation service and no upfront fees.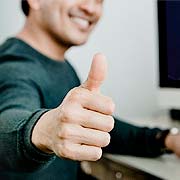 Total Home Loans is a trusted & reliable provider of property finance
In our review, Total Home Loans adheres to the compliance criteria in accordance with the Financial Conduct Authority, where the granting the loan will not cause financial distress to the consumer.
Total Home Loans is a registered credit provider in the UK; FCA number 476653
Customer Reviews & Testimonials
"
A reliable property finance broker that offers competitive rates and good customer service.
Ben N
— Bournemouth —
If you are looking for a good partner in purchasing a home, look no further. Great staff and affordable fees.
Justin B
— Westbourne —
Thank you for the best deal on financing our home.
Stephen G
— Boscombe —
Total Home Loans Contact Details
Contact Number
E-Mail
Website
Physical Address
8, Trinity, 161 Old Christchurch Rd

Bournemouth

England

BH1 1JU

United Kingdom
Opening Hours
Monday

09:00 – 12:00

Tuesday

09:00 – 17:00

Wednesday

09:00 – 17:00

Thursday

09:00 – 17:00

Friday

09:00 – 17:00

Saturday

– Closed

Sunday

– Closed