Reliable mortgage
Apply quickly online
Get low rates
In-page navigation
---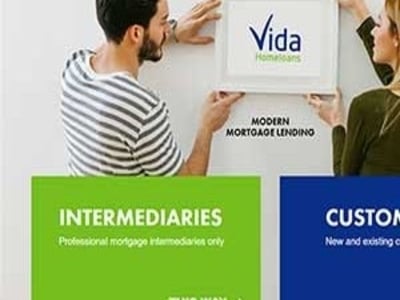 About Vida Homeloans
The home loan industry is changing and we are glad to be at the forefront of this transformation. We believe we are a modern mortgage lender for residential and buy to let individuals looking for a lender with a difference.
We are a flexible lender
What's more is we are able to assist customers who may not fit the criteria currently required by high street banks and traditional lenders. By using the latest technology to support and inform, we are able to provide customers with a quick, efficient and reliable home loan service that suits all their needs.
Experienced team
Our experienced team enables us to successfully do what we do, and that is delivering a world-class home loan financing service.
With a team highly experienced in the mortgage industry, we are able to offer a unique loan service that puts customer at the centre of our business.
Innovative technology
The technology we use was chosen and guided by the information gathered after conducting a wealth of customer, intermediary and competitor research.
It was what guided the lending platform we provide to deliver our expert financial services and help customers compare loans online. Thus, we believe that our technology enables us to focus on what our customers need and want.
Applying via mortgage advisors
To ensure the success of the services and products we offer our customers, we require that you apply for our home loan options via an authorised mortgage advisor.
Vida Homeloans Services
Are you looking for a home loan lender that treats each individual on their own merits, and that shows understanding for your unique financial situation?
Vida Homeloans specialises in residential, buy to rent, self employed applications, impaired credit history, buy together, contractors/short work history, retirement borrowing and interest only options.
Why Vida home loans?
Flexible requirements - No matter what your financial situation might be Vida Homeloans might be able to assist you with one of our flexible home loans as we deal with people from varied credit histories and financial backgrounds.
Modern lender – Our streamlined services ensures that you receive the fastest service possible.
Residential home loan features
Self employed loan applications
Impaired credit history
Buy together options
Contractors/short work history
Borrowing in or into retirement option
Right to buy purchase option
Let to buy - rent out and move
Interest only
Buy to rent home loan features
Smaller deposit - up to 80% LTV
Limited company, Trading or SPV
Ex-pats investing in UK
Impaired credit history
Older and retired landlords
Houses of multiple occupancy
Large portfolio landlords
Lower yield - 125% rental cover
Vida Homeloans Product Details
Loan Type

Property Finance
Benefits of Vida Homeloans
A convenient online

loan calculator
Flexible

repayment options and terms
Vida Homeloans will take care of all your home loan requirements
If you wish to apply for a Vida mortgage, you are required to do so via authorised mortgage intermediaries.
We are completely committed to our online loan application procedure as we believe their advice is essential for customers with requirements that are overlooked by traditional lenders and banks.
Contact your mortgage advisor today
Pease contact your mortgage adviser and ask about our range. Do you need a mortgage advisor? We offer links to a few recommended mortgage advisor to get you going.
Professional, authorised mortgage advisors
The service we offer is unique and thus, it requires a specific application procedure to ensure success. It is the very reason we are 100% committed to financing mortgages provided that it has been done through authorised intermediaries as we do not offer mortgage advice directly to customers.
A process that works
Professional, authorised mortgage advisers are valuable in advising customers on what can be complex decision-making and we are offer a number of authorised mortgage advisers. They are able to assist you with applying for our home loan options on offer.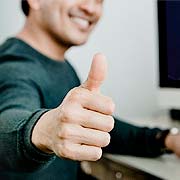 Vida Homeloans is a trusted & reliable provider of property finance
In our review, Vida Homeloans adheres to the compliance criteria in accordance with the Financial Conduct Authority, where the granting the loan will not cause financial distress to the consumer.
Vida Homeloans is a registered credit provider in the UK; FCA number 738741
Customer Reviews & Testimonials
"
Very flexible home financing option.
Ewan B
— London —
They understand that no home is the same and therefore neither can the loans be, I was very happy.
Hugo T
— Luton —
Vida Homeloans Contact Details
Contact Number
E-Mail
Website
Opening Hours
Monday

08:30 – 17:30

Tuesday

08:30 – 17:30

Wednesday

08:30 – 17:30

Thursday

08:30 – 17:30

Friday

08:30 – 17:30

Saturday

– Closed

Sunday

– Closed