Flexible features
Low-interest starting from 6.2%
Repayment up to 25 years
In-page navigation
---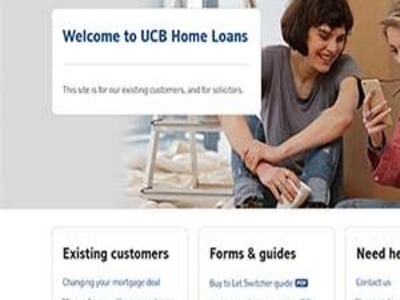 About UCB Homeloans
At UCB Homeloan, we offer a range of home loan products with flexible features that are designed to give you a wide range of alternatives that enables you to manage your finances and payments.
We are not a traditional lender or bank and our products and services, therefore, offer greater flexibility and we are able to offer to approve home loans for people from varied credit histories and circumstances.
Helping you gain financial stability
Overpayments - Our customers are able to make extra payments over and above monthly payments. Paying regular overpayments could reduce the repayment term of your mortgage and on the overall interest paid over the loan term.
Borrow back - Additional you have the option of a 'borrow back facility' is available provided you have previously made sufficient overpayments.
Emergency cash option
A borrow back facility can really help you financially when you need access to extra cash quickly. Perhaps you run into emergency repairs required to your rented property, this is a viable option that works like a personal loan and ensures you have the funds needed. There is a minimum withdrawal of £500 and you are required to give five working days notice.
UCB Homeloans Services
Looking for a viable alternative to high street banks and traditional lenders? Do you wish to own your own home?
We have the home loan option you have been looking for. What makes our home loans great is that we offer additional features and facilities that are all designed to save you money in the long run and help you pay your home loan in the fastest time possible.
Home loans with a difference
Contact your independent financial advisor to gain access to some of the most competitive home loan packages in the industry. You advisor will also assist you with applying for one of our expert home loans.
Other great features we offer
Underpayments – if you are facing financial strain and need to pay less than your agreed monthly payment, provided you have previously made sufficient overpayments, we are able to offer you an underpayment facility. If you have a variable income or you are self-employed, working in seasonal industries or perhaps you are going on maternity leave, the underpayment facility is there to safeguard you from financial difficulty and may help you avoid costly short-term loans. Landlords are also able to make use of previous overpayments to cover you when your property is unoccupied.
Payment holidays – You are able to skip a mortgage repayment all together by using our payment holiday feature, provided that you have previously made sufficient overpayments. It is a great feature to have access and could offer you the financial relief when you need it the most.
UCB Homeloans Product Details
Loan Type

Property Finance

Interest Rate

from 6.2%

Repayment

25 years
Benefits of UCB Homeloans
Flexible loan terms and features
Lower interest rates
Easy repayment options
Are you looking for a home loan that offers you maximum features and benefits?
Most of our forms are available to download from our website and all you need to is to print the documents you require, fully complete the online loan application and send to us with any relevant attachments.
Once we receive all the required documentation, we will be able to process your requirements more easily. Contact an independent financial advisor should you require more information on the home loan products and services that we require.
Flexible features on Lifewise and Enterprise products
Unlimited overpayments – if you have extra cash available, such as an annual bonus, you could offset the extra funds against your mortgage. You are permitted to overpay by any amount, however, an early repayment charge may be payable on certain Enterprise and Lifewise products. Talk to your financial broker today to learn how these benefits are able to assist you financially.
Immediate drawdown – if you have a pre-agreed advance in place, you can access additional funds using the drawdown facility. It allows you to free up money quickly. Do you need extra funds need to extend the home or any other expense? Perhaps you are a landlord and you want to make improvements to a current property. Our immediate drawdown is your ticket to get the funds you need in the shortest time possible. There is a minimum withdrawal of £500 and it can be activated within three years from the start of your mortgage.
Benefits of flexible features
Each one of the additional facilities we offer has been designed to benefit people's individual circumstances. By making overpayments you can dramatically reduce the repayment term and overall sum paid at the end of your term. We want you to save money wherever possible and this is why we have put the necessary features in place to ensure we help you reach your financial milestones.
Example of saving with regular monthly overpayments
Regular overpayments of £100 for the whole term of your home mortgage could save you just under £30,000 in interest payments. Additionally, it can reduce your mortgage term by approximately five years.
Example of saving with a lump sum overpayment
A lump sum overpayment of £20,000 at the beginning of year three could possible save you just under £46,000 in interest payments. Your entire mortgage repayment term can be reduced by six years.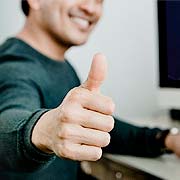 UCB Homeloans is a trusted & reliable provider of property finance
In our review, UCB Homeloans adheres to the compliance criteria in accordance with the Financial Conduct Authority, where the granting the loan will not cause financial distress to the consumer.
UCB Homeloans is a registered credit provider in the UK; FCA number 303556
Customer Reviews & Testimonials
"
Super fast and simple online application, the consultant called the same day.
Brandon M
— Boscombe —
My husband and I were happy to hear we weren't forced to take out an extended loan term and would be able to pay everything off within 7 years.
Lenny W
— Bournemouth —
The lowest rate of all the brokers we approached.
Steve N
— Westbourne —
UCB Homeloans Contact Details
Contact Number
E-Mail
Website
Physical Address
Portman House, Richmond Hill

Bournemouth

England

BH2 6EP

United Kingdom
Opening Hours
Monday

09:00 – 17:00

Tuesday

09:00 – 17:00

Wednesday

09:00 – 17:00

Thursday

09:00 – 17:00

Friday

09:00 – 17:00

Saturday

09:00 – 13:00

Sunday

– Closed