London Mutual Credit Union
Updated
Credit Unions up to £15,000
Low-interest starting from 5.9%
Repayment up to 60 months
In-page navigation
---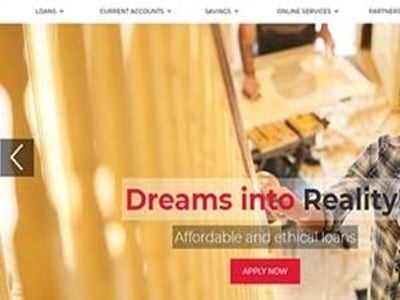 About London Mutual Credit Union
What we do here at the London Mutual Credit Union is facilitate a financial cooperative that exists and was created for the benefits of our members who live and/or work in London Boroughs from Southwark to Camden.
Additionally, we serve members of the British Armed Forces and worshippers of the New Testament Church of God.
We formed London Mutual Credit Union in 1982 to provide credit union services to employees of the London Borough of Southwark. Since then we have merged with six of the local credit unions. Ever since the beginning of the credit union method, it has demonstrated the principle of "People Helping People to Help Themselves" and this is still the same today.
Regulated and trusted
As with all other financial institutions, we are regulated by the Financial Conduct Authority (FCA) and authorised by the Prudential Regulation Authority (PRA). Members of can rest assured knowing that their deposits are protected by the same Financial Services Compensation Scheme that protects banks and building societies.
Our mission
Our number one mission is to provide our valuable members with access to reasonably priced financial services and encourage the development of financial wellbeing.
As a reputable credit union, we strive to empower the communities where we live and work in and it has always been an important part of our business philosophy.
As a community-based and member-owned financial institution, we do business in such as way that it contributes to the social, economic, and environmental wellbeing of the communities, in which we operate.
London Mutual Credit Union Services
Do you require financing for a new car, holiday, or any unexpected expense? We provide our members with a number of award winning personal loan products with low interest rates.
Responsible lender - We follow the practices of an ethical and fair organisation. Thus, we only lend responsibly and in a way that is built around your ability to repay the loan.
Standard features of the credit union
The credit union deals only with its members
The members choose how the surpluses are distributed
The credit union management is of a voluntary nature
Benefits of our services
No hidden cost
No arrangement fee
No early repayment penalties are our policy.
Build or restore your credit rating
As we understand that borrowing money responsibly can help build or restore a credit rating. It can also help make necessary purchases or pay for higher education fees. We have developed a number of quick loan products and financial assistant services to make it possible for you to reach your financial goals.
We offer the following loan types to members
Plus Loans
Gold and Platinum Loans
Pay Day Loans
Premier Loans
General Information
Saver Loans
With our range of long and short term loans, you are sure to find a loan that is best suited to your personal requirements.
London Mutual Credit Union Product Details
Loan Type

Credit Unions

Interest Rate

from 5.9%

Loan Amount

up to £15,000

Repayment

1 months to 60 months
Benefits of London Mutual Credit Union
A transparent credit union, no hidden fees
A fair and fast loan application process
Competitive interest rates
How to get the loan you need today!
In order to apply for one of our loans, we require you to register as a member.
All loans through London Mutual Credit Union are subject to our loan policy and the loan amount is also subject to your ability to repay your loan.
Changes to your loan agreement
Members who are in a position that requires restructuring of their loans are encouraged to please let us know, we are happy to talk to you, and find the most suitable payment plan to suits your needs. Should you be experiencing difficulties with repaying your loan, please talk to us immediately. We want to find a solution that caters to your best interest. Additionally, it will also help you to maintain a good credit history and improve or maintain your credit rating with other credit reference agencies.
Loan progress tracking facility
We will inform you on the progress of your loan once you have applied via our online loan application form. Should we require additional information to process your loan, we will contact you. A text message will be sent to your mobile at each stage of the loan process so that you know exactly when you will be able to receive your money.
Reasons for credit unions
We help our members by allowing them to help themselves. This includes saving on a regular basis thereby building up a fund of money
To create a source of credit for the benefit of members at a fair and reasonable rate of interest
To help members use their resources to the best advantage
To promote the overall welfare and wellbeing of the community
Other features of our credit union
Members of the credit union own and control the credit union
The members have a say on the distribution of surpluses
The credit union is managed on a voluntary basis
The success of credit unions
Worldwide, credit unions are successful in helping people gain control over their personal finances and reach financial wellbeing. It has also been proven to be an effective method of teaching the value of voluntary action and community development. The members are the credit union and thus, own and control the credit union collectively.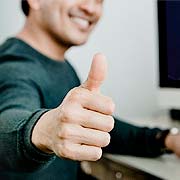 London Mutual Credit Union is a trusted & reliable provider of credit unions
In our review, London Mutual Credit Union adheres to the compliance criteria in accordance with the Financial Conduct Authority, where the granting the loan will not cause financial distress to the consumer.
London Mutual Credit Union is a registered credit provider in the UK; FCA number 213248
Customer Reviews & Testimonials
"
My parents joined LMCU shortly after they opened and when the time came many years later so did I.
They offer me low-interest rates on any loans I need and I am happy to be a member.
Aubrey K
— London —
Decent credit union that doesn't have a ton of extra or hidden costs. They offer quite a bit of value to their members.
Eugene R
— London —
London Mutual Credit Union Contact Details
Contact Number
E-Mail
Website
Physical Address
177 Walworth Rd

London

England

SE17 1RW

United Kingdom
Opening Hours
Monday

09:30 – 16:30

Tuesday

09:30 – 16:30

Wednesday

09:30 – 16:30

Thursday

09:30 – 16:30

Friday

09:30 – 16:30

Saturday

09:30 – 16:30

Sunday

– Closed