Penny Post Credit Union
Updated
Credit Unions up to £25,000
Low-interest starting from 4.9%
Repayment up to 60 months
In-page navigation
---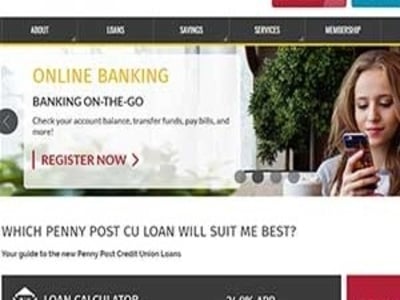 About Penny Post Credit Union
Established as a joint venture between Royal Mail, the Communication Workers Union, Communication and Managers' Association and Welfare Services in 1996, the Penny Post Credit Union has brought its members together to deliver only the best services available.
As a credit union, we are committed to serving members and offering them an easy and safe way to save and manage their finances.
Our members are our shareholders
Not only do we offer the security of FSCS protected savings but also options for flexible, convenient and easy to access fast loans. Our members are not merely customers but they are the shareholders and part of a community. All our members earn an annual dividend on savings, which is dependent on the yearly performance of the credit union.
Easy, quick loan application
Simply complete our standard loan application form. After submission, your loan application will then be considered by a loan officer or team.
Any purpose loans
Online loan applications from members for any purpose will be considered. Each one of our members is valued and respected. Thus, each application is treated in the utmost confidence and will be considered on its own merits. And as a credit union, it is our policy to meet the borrowing requirements of as many members as possible. However, this is also dependent on the available funds of the credit union.
Penny Post Credit Union Services
Members of the Penny Post Credit Union have access to a number of loan types that have been designed to cater for specific requirements.
Rapid loans
Ideal of unexpected expenses, and emergencies
The interest rate on the Rapid Loan is 42.6%APR.
Loan amounts up to £500 over a maximum of six months
Apply anytime from 1st payroll deduction
Members who have other loan types can still apply
Interest rate is fixed and your repayments will not change
More competitive interest rates than a payday loan
No application fees or early repayment charges
Silver loans
Borrow up to £6,000
The interest rate is 24.9% APR
The maximum loan repayment period is five years
Savings are not held as security, giving the freedom of withdrawing savings when you want to
Top-up option once the outstanding loan amount is below £5,500
No application fees or early repayment charges
Gold loan
Our lowest interest rate personal loan
Borrow up to £10,000 over a maximum repayment period of five years
With an interest rate of 9.9% APR
Members can apply for up to four times their savings
Savings are attached to the loan as security
The Gold Loan option is available to members with six months Royal Mail Service or Penny Post membership and an income of at least £1,700 monthly
No application fees or early repayment charges
Penny Post Credit Union Product Details
Loan Type

Credit Unions

Interest Rate

from 4.9%

Loan Amount

up to £25,000

Repayment

6 months to 60 months
Benefits of Penny Post Credit Union
Choose between a range of loan options
Affordable interest rates
Flexible repayment options
Why not use a more innovative approach to lending?
Members are now able to apply for a Rapid Loan, which is perfect for unexpected expenses or financial emergencies.
Our Rapid Loans are available in amounts of up to £500, over a maximum repayment period of six months, and it is only available to members who are already borrowing from us.
Who can apply?
Penny Post Credit Union members can apply for the Rapid loan if they currently have a Silver or Gold Loan, or Personal or Attached loan, which are now no longer available.
No hidden or extra fees
All Penny Post short term loans do not have additional fees or transaction charges, and there are no penalties for early repayment as it will save you interest.
Repaying your loan
Our repayment options are on a weekly or monthly basis but it is also dependent on the loan type. We generally advise our members to repay a loan in as short a time as possible as this will save you money in the long run.
Who can join Penny Post Credit Union?
Membership to our credit union is open to Royal Mail Group employees and their immediate families, provided that they are living at the same address.
How do I become a member?
The easiest and most convenient way is to join online but applications are also welcomed by post or by visiting our North West Midlands Mail Centre. Should you apply in person, we will require the following documents, photographic identification such as a valid passport or driving licence and proof of address such as a bank statement or utility bill not older than last three months.
Applying for loans
New members to the credit union can apply for a loan as soon as we receive the first payroll deduction.
How much can I apply for?
The maximum loan amount for a Rapid Loan is £500, the maximum amount for a Silver Loan is £6,000 and the maximum amount for a Gold Loan is £10,000. Each loan has its own terms and conditions.
Contact us today
If you have any questions or need further assistance, we will be more than happy to assist you every step of the way. The best interest of our members is of the highest priority.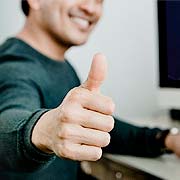 Penny Post Credit Union is a trusted & reliable provider of credit unions
In our review, Penny Post Credit Union adheres to the compliance criteria in accordance with the Financial Conduct Authority, where the granting the loan will not cause financial distress to the consumer.
Penny Post Credit Union is a registered credit provider in the UK; FCA number 213680
Customer Reviews & Testimonials
"
Incredibly competitive interest rates that allowed me to get the loan I needed.
Ralph A
— Cardiff —
PPC helped me to easily finance the money I needed to move into a new rental. Their rates and terms are very affordable.
Smyt N
— Cardiff —
Penny Post Credit Union Contact Details
Contact Number
E-Mail
Website
Physical Address
Perch Buildings, 20 West Bute Street

Cardiff

England

CF10 5EP

United Kingdom