Personal loans up to £25,000
Low-interest starting from 14.2%
Repayment up to 10 years
In-page navigation
---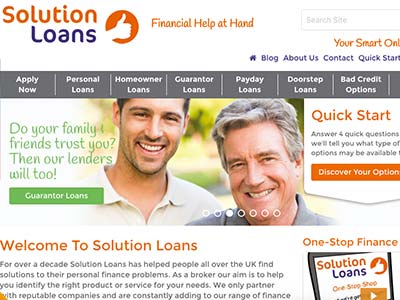 About Solution Loans
Solution Loans are the money solution that you have been searching for.
Our vast range of loan products has you covered and will provide you with loans for any type of situation.
To cater for all, we offer guarantor loans, instalment loans, personal loans, loans for those with bad credit and many other financial solutions.
What makes us different?
There are so many lenders to choose between all promising low-interest rates and special deals.
Our service is different because we care about you and want to help you.
Our aim is to find you the best loan options to suit your individual needs.
Our promise to our clients:
Applying for a loan is free and there are no upfront fees
The entire application process can be completed online
Your personal information is protected and secure
We are not biased to any lender and remain impartial
Access to a wide range of lenders through our trusted partners
The online application process is simple, follow the steps and in a few minutes, you will receive an outcome on your loan application.
Personal loans of up to £25, 000
Our personal loan options allow clients to borrow as much as £25, 000 with rates from 4.0% even if you are not a homeowner or have a less than perfect credit score.
Before you decide if you would like to proceed or not you can use our online calculator to estimate your repayments and compare loans and get a basic idea of how much a loan will cost you.
Solution Loans Services
Our personal loans were designed to give everyone the opportunity to apply for a loan regardless of their past financial mistakes or low credit score.
The interest rate that you will be charged will depend on your level of affordability, you will be rewarded with lower fees if you have a good credit score.
Simple straightforward loans
Complete one online quick loan application and we will apply to the lenders that meet the loan criteria that you are looking for. Our system will then create a customized quotation from each lender that you qualify to lend money from. In a few minutes, we will send you a list of options that you can compare.
Low competitive interest rates
The reason so many people call us when they need a loan solution is our competitively low-interest rates starting from as little as 4% for those with a good credit score. If you have bad credit we will find you the most competitive rate that can be customized to suit your budget.
Do you meet our lending criteria?
To find out if you qualify for one of our short-term loans you need to make sure that you meet our basic lending criteria. If you do, you will be one step closer to your cash.
Loan criteria include:
You need to be a resident of the UK and over the age of 18
Consent to a credit check
You will need to provide us with proof of your income (if you are self-employed you may still apply)
There is no need to apply with a guarantor or a co-signer even if you need a bad credit loan
It is important to only borrow as much as you can afford to repay easily and calculate the total cost of the loan before you apply.
Solution Loans Product Details
Loan Type

Personal loans

Interest Rate

from 14.2%

Loan Amount

up to £25,000

Repayment

1 year to 10 years
Benefits of Solution Loans
Low-interest rates
Get a

competitive

deal on a loan
Clients with

bad credit

can apply for a loan
With Solution Loans its quick to get a personal loan, visit our website today
Banks have always been the go-to solution when you need cash and in the past, they were your only option. The problem with banks is that they are in the business of making money and were not designed to help you out of a tricky financial situation.
In fact, if you have made past financial mistakes that have affected your credit score, you may find it almost impossible to obtain a loan. Banks offer low-interest rates to those that have a good credit score but penalise those that do not.
Online personal loans are different
To combat this problem lenders have created online services that allow even those with a very bad credit score access to the money they need when they need it. Our online payday loans offer the lowest rates with very easy repayment terms.
A personal loan is basically an unsecured loan as you do not need to supply an item of collateral in order to secure it. Our online loans are not a revolving line of credit instead you can borrow a fixed amount for a set loan term.
Would a secured loan be a cheaper option?
A secured loan could be slightly less expensive but might not be the best option as you are taking more of a risk. A secured personal loan requires you to supply an item of collateral to secure your loan, in the event that you don't pay your loan you may end up losing your collateral.
A secured loan is a great solution for when you need to borrow a larger amount of money, borrow up to £40, 000 and secure your loan using your property as collateral.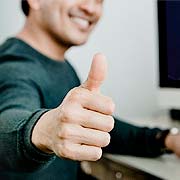 Solution Loans is a trusted & reliable provider of personal loans
In our review, Solution Loans adheres to the compliance criteria in accordance with the Financial Conduct Authority, where the granting the loan will not cause financial distress to the consumer.
Solution Loans is a registered credit provider in the UK; FCA number 726074
Customer Reviews & Testimonials
"
With such low-interest rates, Solution Loans really did become the solution to my financial worries!
Kaitlan W
— Shrewbury —
Solution Loans was able to provide me with a loan that was affordable and easy to pay back. I would use them again if need be.
Tessa S
— Dundee —
Solution Loans Contact Details
Contact Number
E-Mail
Website
Physical Address
Moorgate House, 7 Station Rd W

Oxted

England

RH8 9EE

United Kingdom